Plants With Colorful Foliage: Adding Indoor Color With Foliage Plants For The Home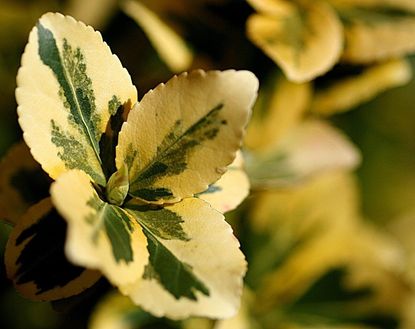 (Image credit: Andrew Fogg)
Did you know that colorful houseplant foliage can actually provide year-round interest to your home? Different foliage plants offer a variety of shapes, sizes, colors, textures, and even aromas so you're sure to find something that sparks your interest. Let's take a look at using foliage plants for color.
About Colorful Houseplant Foliage
Nearly every color imaginable is available through foliage plants alone, without the brilliant blooms of accompanying flowers, though these make exceptional additions too. From yellows, golds, reds, and oranges to silver, creams, purples, and various shades of green, there's a foliage plant that will easily blend into your indoor decor.
Popular Foliage Plants for the Home
There are a number of plants with colorful foliage, far too many to name. But just to give you an idea of using indoor color with foliage, here are some popular foliage plants for the home that you may like to try: Some of the most stunning foliage plants for the home can include the small, round, fuzzy leaves of the Brazilian begonia. With dark green foliage color highlighted by pale green veins and reddish undersides, this is a very striking plant. Then there's the Japanese euonymus with beautiful, evergreen leaves edged with white or the large, cream-mottled foliage of the ever-popular dumbcane plant. Another exceptional beauty is that of crystal anthurium with large, velvety, dark green, and white-veined foliage. The rubber plant has large, leathery, dark green leaves and combines well with the interesting, tufted grass of ornamental sedge, which is also dark green but edged with creamy white. Add drama by incorporating the pointy green with purple under-toned foliage of the purple velvet plant. Create interesting contrast with the soft, fuzzy white leaves of the panda plant, also dotted with reddish edges. Set this combination off with the deep-red, heart-shaped leaves of Peperomia 'Luna,' which also happens to provide narrow spikes of white flowers. Peperomia is also available with large, gold-variegated foliage that blends in nicely with the purple, clover-like leaves of oxalis. For an extra touch, this plant produces pink or purple blooms. If you're looking for something with a wonderful aroma, try the lemon-scented geranium. Its small, crinkly, green, and cream leaves smell just like lemon, and the plant also produces pale mauve blossoms. The pale blue blooms of the candle plant look quite attractive popping out from its round, scalloped, white-veined leaves. Inch plant, with its dark green, silver-striped, and reddish undertone also looks nice with this plant. English ivy is always a favorite but the 'Eva' variety is quite noteworthy. This lovely foliage plant has purple shoots and white-edged leaves. For variety, why not try some foxtail fern. This plant offers fluffy plumes of tiny green, needle-like branches that can easily add charm to the home. If you're simply looking for something a bit out of the ordinary, perhaps croton 'Red Curl' will appease your needs for indoor color with foliage. This unusual plant has long, narrow, corkscrew-like leaves in various color combinations. Speaking of foliage plants for color, coleus is well known for its numerous color variations, from green to those edged with pink, red, purple, and gold or white. Dracaena 'tricolor' has long, narrow green leaves that are edged in both cream and pink. Numerous types of succulent plants with colorful foliage can offer unusual interest as well. With so many wonderful foliage plants for the home to choose from, adding interest and indoor color with foliage has never been easier.
Gardening tips, videos, info and more delivered right to your inbox!
Sign up for the Gardening Know How newsletter today and receive a free download of our most popular eBook "How to Grow Delicious Tomatoes."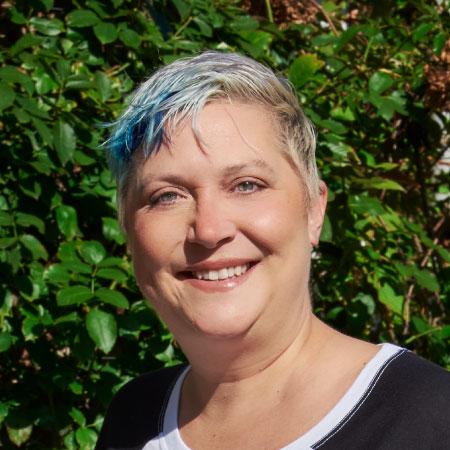 Founder of Gardening Know How
Heather Rhoades founded Gardening Know How in 2007 and built it up to what it is today.