Kitchen Houseplants: What Plants Grow Best In Kitchens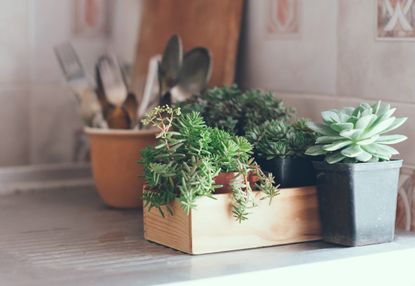 (Image credit: loonara)
When the winter blues hit, you can find me baking up a storm in my kitchen. I can't garden, so I bake, but even so, I daydream of spring weather and the return of permanently grimy fingernails. To help me beat those winter doldrums, I make sure to have several plants in the kitchen. The kitchen isn't always ideal for plants (especially after all that baking!), but there are some adaptable houseplants for the kitchen environment. If you need a harbinger of spring, read on to find out what plants grow best in kitchens.
About Plants in the Kitchen
As mentioned, the kitchen is not necessarily the most ideal place for plants. Of course, everyone's kitchen is different, so what my kitchen lacks, perhaps yours has in spades. The common denominators, though, generally remain the same. Kitchens tend to have dramatic temperature fluxes from extreme heat when baking to chilly nighttime conditions when the heat is low, and appliances are off. If you don't have a hood over your range, steam and greasy deposits can affect the health of kitchen houseplants. Also, the amount of natural light your kitchen gets will determine which plants are suited to your kitchen. People tend to want to put kitchen houseplants on the windowsill. It's understandable. Counter space is often at a premium with all the other appliances, prep areas, and dishes lying around. The thing is that windows get really cold at night, so remember to move kitchen houseplants from the sill or at the very least put a barrier of a blind or curtain between the cold pane and the plant.
What Plants Grow Best in Kitchens?
There are a number of plants that work well in the kitchen.
Herbs
Probably the most obvious choice for plants in the kitchen are herbs. I mean they're right there when you need them. Mint and lemon balm are almost indestructible, but they can take over, so plant them in individual pots. There are also so many varieties of mint with slightly nuanced flavors from pineapple to peppermint. Marjoram, tarragon, and sage only grow to about 18 inches (46 cm.) in height and look terrific planted together. Or plant an entire container with different sages, from variegated to purple to the common green sage. Parsley and basil can be started from seed and grown on a sunny windowsill. Some herbs are far too large for the kitchen. Keep dill, fennel, lovage, bay, and angelica outside.
Flowering plants
Plant a container full of spring bulbs such as narcissus, daffodil, hyacinth, or tulips. African violets thrive in northerly exposures. Jasmine can be grown in a pot and trained up and around a sunny window. Chrysanthemums and begonias will give a welcome splash of color, as will cyclamen and kalanchoe. Even an exotic orchid may do well in the kitchen with good but not direct afternoon light. Orchids like humidity, so situate them near the sink and dishwasher.
Houseplants
Hanging plants are perfect for kitchens where available counter space is already being utilized. For windows with northerly exposure to the sun, try aluminum plant or artillery plant. Carex will also thrive at this exposure as will cast iron plant, an aptly named houseplant for the kitchen. Peperomia is another adaptable houseplant that comes in a wide array of colors and shapes. They thrive in the shade and their waxy leaves help them retain water. Oxalis opens and closes its leaves according to changing daylight conditions. It will be equally happy in a shaded or sun filled area of the kitchen. Southern-facing windows can be filled with cacti or succulents, which come in a myriad of shapes, colors, and textures. Comb flower, peanut plant, and desert privet all enjoy bright light. Polka dot plants, with their various leaf colors, will thrive in southern exposures too. If your foray into growing plants in the kitchen ends up being a disaster, consider some of the common flowering houseplants listed above as simply annuals that need to be renewed every so often. If all else fails, there are always air plants (tillandsia), the foolproof plants that supposedly no one can kill.
Gardening tips, videos, info and more delivered right to your inbox!
Sign up for the Gardening Know How newsletter today and receive a free download of our most popular eBook "How to Grow Delicious Tomatoes."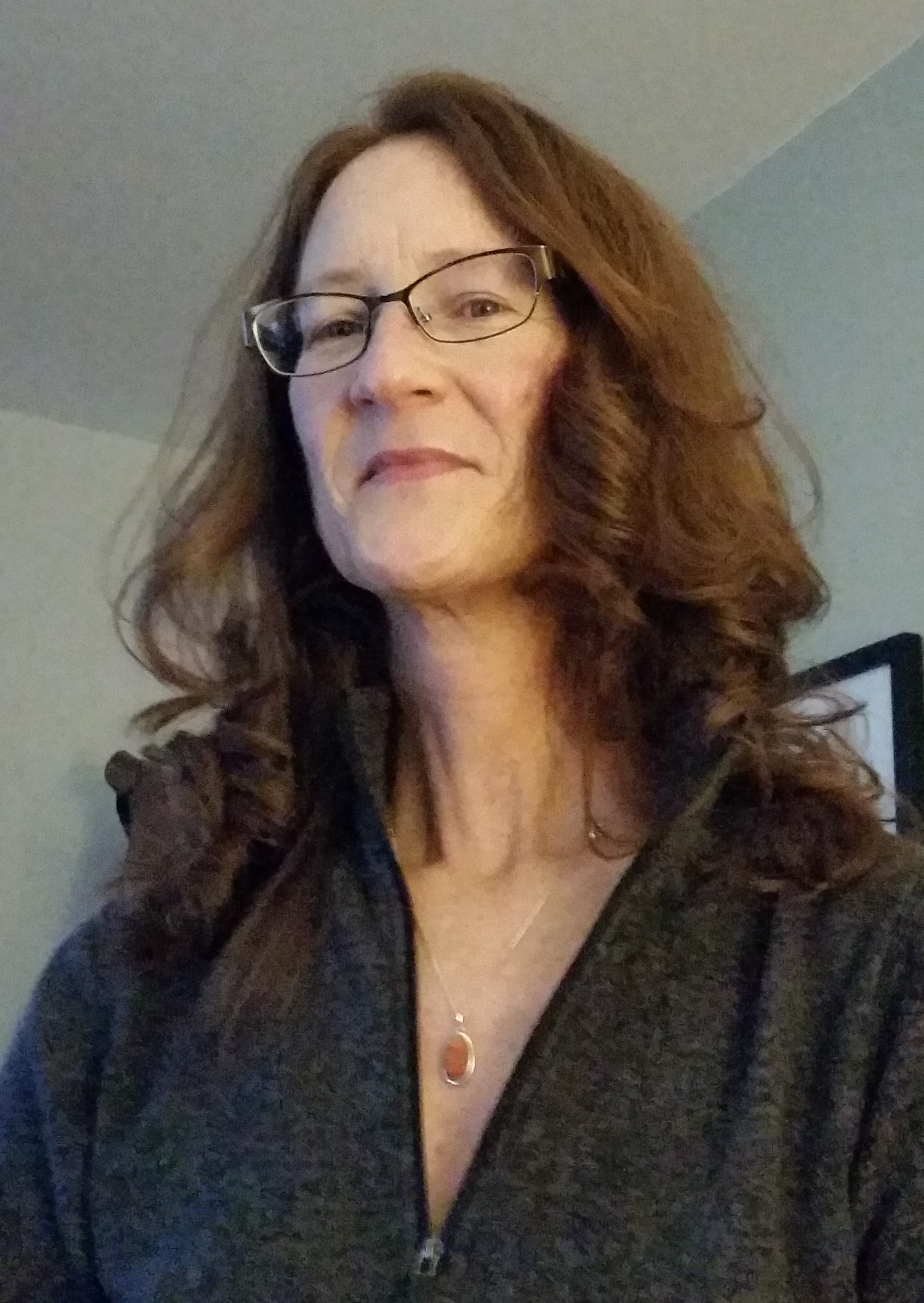 Amy Grant has been gardening for 30 years and writing for 15. A professional chef and caterer, Amy's area of expertise is culinary gardening.