Peacock Orchid Planting Guide: Tips For Growing Peacock Orchids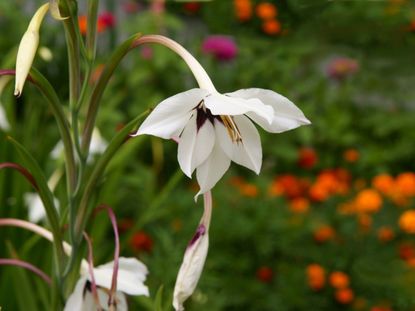 (Image credit: MariaBrzostowska)
The elegant peacock orchid features showy summer blooms with nodding, white flowers, and a maroon center. The foliage of growing peacock orchids is an attractive, sword-like shape, colored green with hints of red near the base. Growing peacock orchids is not as hard as the name and description imply. They are, in fact, easy to grow and may well be one of the most beautiful flowers in the summer garden.
What are Peacock Orchids?
You may ask, "What are peacock orchids?", and the answer may surprise you. Acidanthera bicolor is not an orchid at all. It is a member of the iris family and related to gladiolus. Blooming peacock orchid bulbs display a different flowering form than one finds on the typical gladiola. Also labeled botanically as Gladiolus callianthus, the showy blooms are fragrant and offer a range of possibilities in the garden or in containers.
Peacock Orchid Planting Guide
Plant peacock orchid bulbs in spring. Space the small bulbs, which are technically corms, 3 to 6 inches (7.5 to 15 cm.) apart in moist, well-draining soil, and 3 to 5 inches (7.5 to 12.5 cm.) deep. Growing peacock orchids prefer full sun and like the hot afternoon sun, particularly in colder zones. Plant peacock orchid bulbs in masses for a dramatic show in the summer landscape.
Peacock Orchid Care
Peacock orchid care involves watering regularly, as they like damp soil and hot afternoon sunlight. Keep soil moist and your Acidanthera blooms may continue until frost. As a tender bulb in USDA plant hardiness zones 7 and below, peacock orchid bulbs may require indoor storage in winter. Peacock orchid care involves digging the corms, cleaning them, and storing them indoors until you replant them in spring. When using this method, dig bulbs after the foliage has yellowed, following a light frost, but before a hard freeze. Rinse them off and allow them to dry, keeping them away from direct sunlight or freezing temperatures. Store the bulbs in a vented container, surrounded by peat moss, where they will get air circulation. Storage temperatures should remain around 50 F. (10 C.). Some peacock orchid planting guide information suggests a 3-week period of curing, before storing for the winter. This is done at temperatures of 85 F. (29 C.). I leave the corms in my northern zone 7 garden in the ground for the winter and have not had difficulty with blooms the following year. If you choose to try leaving them in the ground, provide a heavy layer of mulch over them for the winter. If bulbs are not dug yearly for winter storage, division of the small peacock orchid bulbs is necessary every three to five years for continued blooms when growing peacock orchids.
Gardening tips, videos, info and more delivered right to your inbox!
Sign up for the Gardening Know How newsletter today and receive a free download of our most popular eBook "How to Grow Delicious Tomatoes."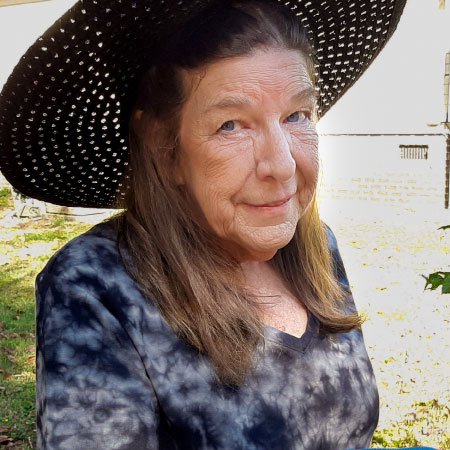 Becca Badgett was a regular contributor to Gardening Know How for ten years. Co-author of the book How to Grow an EMERGENCY Garden, Becca specializes in succulent and cactus gardening.