Bat Flower Care - Tips For Growing Tacca Bat Flowers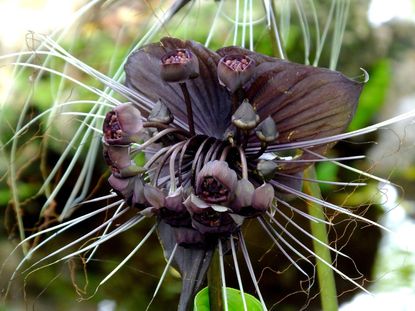 (Image credit: passion4nature)
The bat flower is a great novelty plant that adds unique flair to any home gardener's collection. Bat flowers require similar growing conditions to orchids, but they are actually part of the yam family. Whether indoors or out, the bat flower care guide below will help your plants thrive and take flight.
Information About Bat Flowers
The bat flower (Tacca chantrieri) is an exotic plant with flowers that mimic a bat in flight, deep purple with ruffled wings, and long, hanging filaments. Indoor blooms and those outside in semi-tropical climates may appear in spring and last until early autumn. Large, attractive leaves surround the flowers. Growing bat flowers requires a little extra care, but blossoms of this unusual specialty plant make the work worthwhile. An interesting bit of bat flower info is that large plants usually have a greater rate of success than smaller ones.
How to Grow Bat Flower
Bat flowers are hardy in USDA zones 10-12, so gardeners in these areas can grow the beautiful and unique bat flower outdoors. But in colder climates, you can grow frilly bat flowers inside. You can also put plants outside during the summer and move them back indoors once temperatures drop below 45 F. (7 C.). Take care to keep your bat flower away from direct sun as well. When growing this plant outside, plant it in the shade. Care of bat flowers indoors should include a shady location as well, and yearly repotting for the rapidly growing plant. This plant does not like to be root bound. Repot bat flowers in up to a 10 or 12 inch (25-31 cm.) pot. After that, trim the roots and return to the same size pot if you want to keep plants smaller. Well-draining soil is a must when growing Tacca bat flowers. It should remain slightly moist. Soil should be light and able to retain moisture, but never be soggy. Try making your own potting mix by adding perlite and vermiculite to a good peat based soil. Plants growing outdoors benefit from sand in the soil, but not too much. Bat flowers should be allowed to dry out during dormancy. Keep this in mind when caring for bat flowers during their dormant period in autumn and winter. In warmer areas, bat flowers do not experience dormancy. Fertilize every four to six weeks with a regular house plant food or biweekly with orchid fertilizer. You can also occasionally fertilize bat flowers with an acid boosting plant food, like one you would use for your azaleas. Now that you've learned how to grow a bat flower, try growing your own to see if you have a green thumb for this extraordinary plant. You're likely to get lots of comments and questions about this unusual tropical beauty.
Gardening tips, videos, info and more delivered right to your inbox!
Sign up for the Gardening Know How newsletter today and receive a free download of our most popular eBook "How to Grow Delicious Tomatoes."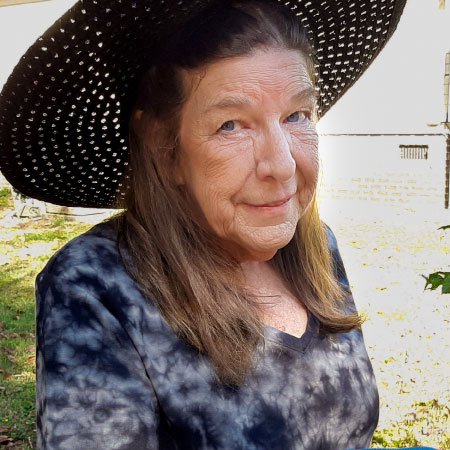 Becca Badgett was a regular contributor to Gardening Know How for ten years. Co-author of the book How to Grow an EMERGENCY Garden, Becca specializes in succulent and cactus gardening.