Using Flowers To Create Borders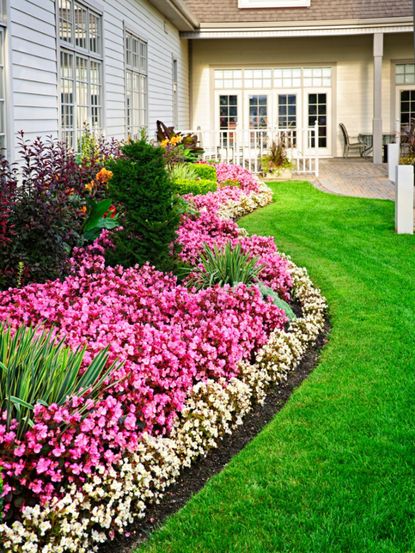 (Image credit: Elenathewise)
Rather than plant borders all at once, try planting flower bed borders in stages. As with any gardening task, plan ahead and do your homework. Ask questions. For instance, is there enough space to accommodate a flower border? In order to complement the surrounding landscape, make sure that the flower border is large enough to create a pleasing visual effect, but keep it small enough to maintain easily.
Designing Your Flower Border
The length of flower borders usually depends on what is being bordered (walkway, property line, etc.), while the width is ultimately determined by your available space. Wide borders allow the opportunity to use a variety of flowers, layering them with varying heights, forms, and textures. Nonetheless, the size and shape of a flower border should stay within a suitable proportion to its surroundings; otherwise, it will look out of place. Depending on the style of your home, borders can have straight, formal edges or they can take on a more natural appearance with a curved, meandering edge. Flower borders placed around the outer edges of a landscape or within certain areas of the home (along walks and foundations) provide a tidier appearance than sporadic beds within the lawn. Borders can easily be worked into any landscape, fitting any design scheme. What overall purpose will the flower border serve? For instance, if you're hoping to screen an unsightly view, group together tall, flamboyant plantings with dense foliage. This also works well for creating privacy. Arranging flowers in groups rather than in rows can also make straight borders seem less overpowering. On the other hand, straight borders can be softened by incorporating a slight curve within the center or to one end as well. Most flower borders are planted along fences, near buildings or similar structures, and along the edges of walks, paths, or driveways simply for aesthetic purposes. Using mulch, decorative edging, or even plants to edge borders will make them more attractive. This is also a good way to reduce overall maintenance such as weeding and mowing. Double borders are commonly seen along the sides of paths or along property lines. Often, double borders consist of straight edges and a formal appearance, though this needn't be the case. Formal borders are commonly located along walkways or the foundation of homes. Typically, these borders consist of neatly pruned shrubs and subtle plantings.
Choosing Plants for Your Flower Border
Nearly any type of flower can be used for borders. Choosing plants with long-lasting blooms will provide interest throughout the seasons. To keep your borders appealing year-round, try planting spring-blooming bulbs along with cool-season annuals. Follow these with beautiful summer-flowering perennials and fall plantings like asters and chrysanthemums. Foliage plants and ornamental grasses will continue to hold interest throughout the winter months as will seed heads from late summer and fall flowers. As the name implies, perennial borders are filled with perennial plantings. Most are not formal in appearance but curve slightly and are usually edged with small perennial plantings, such as candytuft. Mixed borders have it all. Located amongst shrubs and small trees, mixed borders are home to an array of plants, from bulbs, annuals, and perennials to grasses, vines, and groundcovers. Most mixed borders have an untamed appearance and flow naturally within the landscape. Accents such as birdbaths and ornamental pieces are usually incorporated for further interest as well. Herbaceous borders often consist of backdrops such as walls, fences, or hedges. These borders provide height and are great for use as screens. Herbaceous borders are also good choices for climbing plants.
Gardening tips, videos, info and more delivered right to your inbox!
Sign up for the Gardening Know How newsletter today and receive a free download of our most popular eBook "How to Grow Delicious Tomatoes."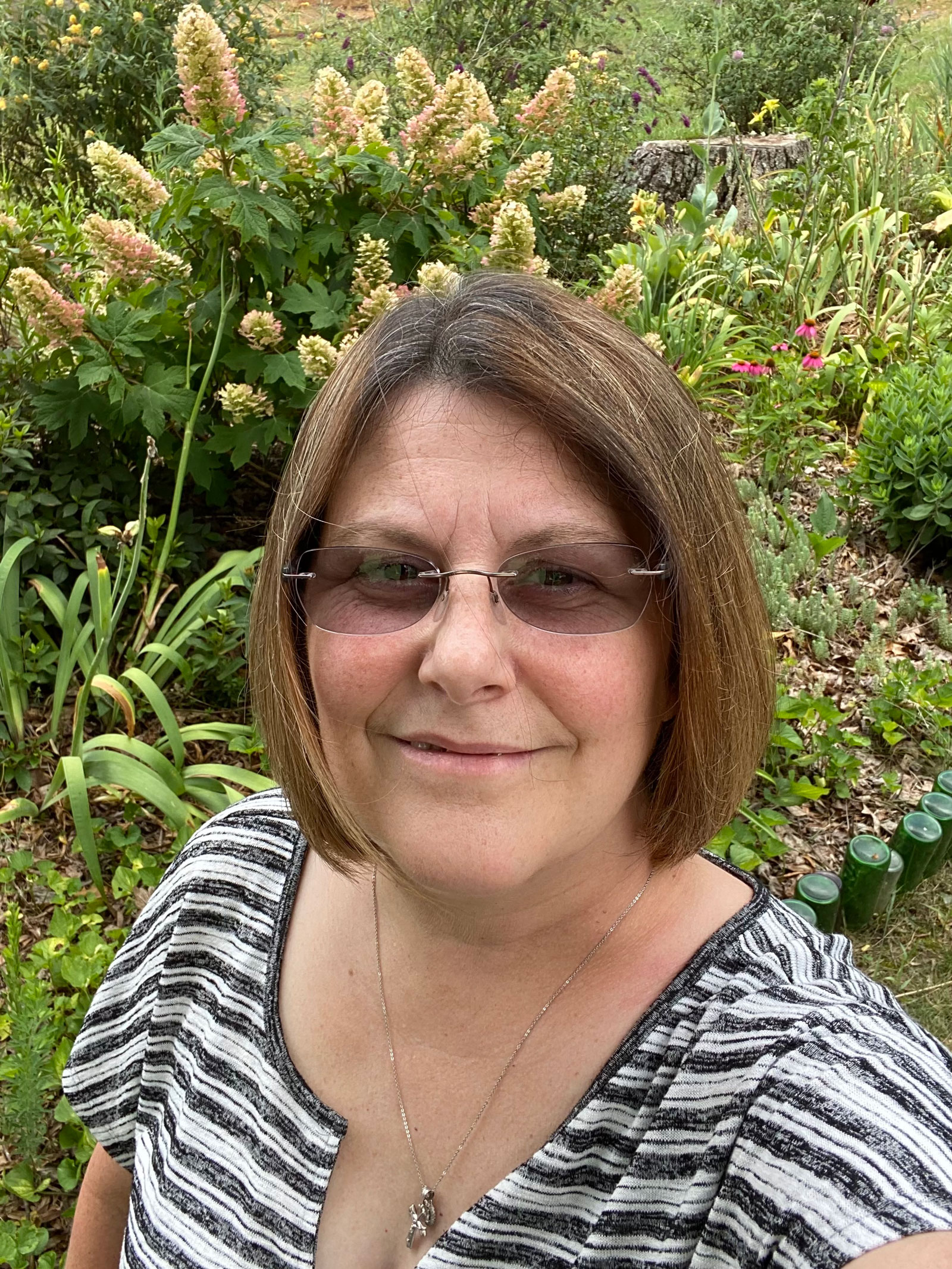 Nikki Tilley has been gardening for nearly three decades. The former Senior Editor and Archivist of Gardening Know How, Nikki has also authored six gardening books.