Liatris Planting Information: How To Grow Liatris Blazing Star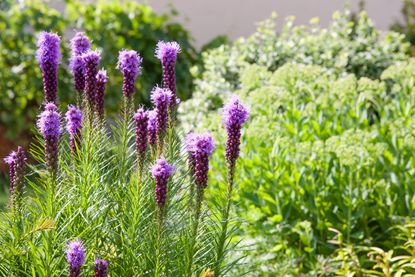 (Image credit: hraska)
There's probably nothing more versatile and easy to grow in the garden than liatris blazing star plants (Liatris sp). These 1- to 5-foot (.3-2.5 m.) tall plants emerge from mounds of narrow, grass-like leaves. Liatris flowers form along the tall spikes, and these fuzzy, thistle-like blossoms, which are usually purple, flower from the top to the bottom rather than in the traditional bottom to top blooming of most plants. There are also rose colored and white varieties available. In addition to their attractive blooms, the foliage remains green throughout the growing season before turning into a rich bronze color in fall.
How to Grow Liatris Plants
Growing liatris plants is easy. These prairie wildflowers provide many uses in the garden. You can grow them nearly anywhere. You can grow them in beds, borders and even containers. They make excellent cut flowers, fresh or dried. They attract butterflies. They're relatively pest resistant. The list can go on and on. While they are commonly grown in full sun, many types can also take a little shade. In addition, these plants effectively handle drought and are fairly tolerant of cold as well. In fact, most are hardy in USDA plant hardiness zones 5-9, with some varieties of liatris hardy in Zones 3 and 4 with mulch. Liatris blazing star is also accepting of many soil types, including rocky terrain.
Liatris Planting Information
Liatris plants typically grow from corms that sprout in spring, and plants bloom in late summer. Liatris corms are usually planted in early spring but can also be planted in fall in some areas. They are generally spaced 12 to 15 inches (30-38 cm.) apart to allow enough room for growth. For best results, plant the corms 2-4 inches (5-10 cm.) deep. Plants often bloom the same year that they are planted. Planting to bloom time of liatris flowers is about 70 to 90 days. In addition to growing corms, liatris can also be grown from seed, though plants grown from seeds don't bloom until their second year. Liatris seeds can be started indoors or sown directly in the garden. Germination usually occurs within 20 to 45 days if the seeds are exposed to cold, moist conditions for about four to six weeks prior to planting. Sowing them outdoors in the fall or early winter can often yield good results.
Liatris Care
You should provide water to newly planted corms as needed for the first few weeks. Once established they require little water, so allow the soil to dry between waterings Liatris plants don't really need fertilizing, especially if grown in healthy soil, though you can add fertilizer prior to new growth in spring, if desired, or add some slow-release fertilizer or compost to the bottom of the hole at planting time to give corms a good start. Division may be needed every few years and is usually done in the fall after they die back, but spring division can be done as well if necessary. In areas outside their normal hardiness, lifting may be needed. Simply dig and divide the corms, drying and storing them in slightly moist sphagnum peat moss over winter. The corms will require about 10 weeks of cold storage before replanting in spring.
Gardening tips, videos, info and more delivered right to your inbox!
Sign up for the Gardening Know How newsletter today and receive a free download of our most popular eBook "How to Grow Delicious Tomatoes."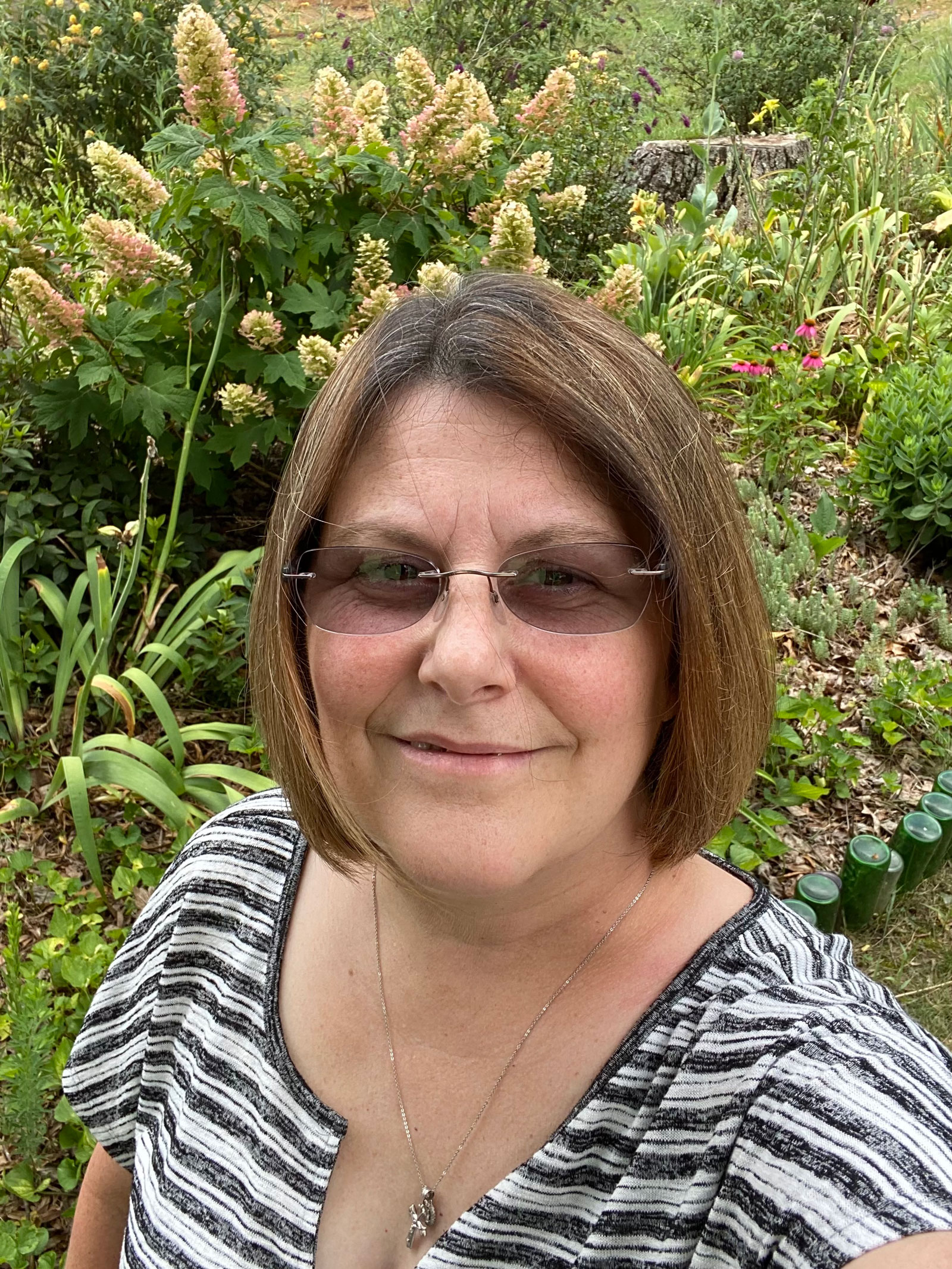 Nikki Tilley has been gardening for nearly three decades. The former Senior Editor and Archivist of Gardening Know How, Nikki has also authored six gardening books.