Lady Slipper Care: How To Grow Lady Slipper Orchids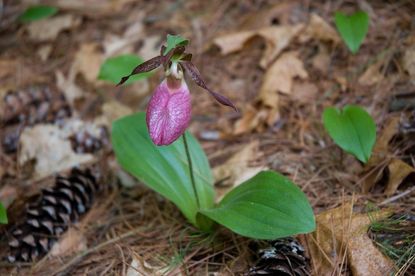 (Image credit: s p e x)
There's just something special about wild lady slipper orchids (Cypripedium). Despite many claims to the contrary, these stunning flowers no longer require long hikes through the woods to be enjoyed. Growing a lady slipper wildflower can be accomplished just as easily, with a little effort, in your own garden. In fact, they make interesting specimens in the woodland garden.
Information About Wild Lady Slipper Orchids
Cypripedium species are native across much of North America as well as parts of Europe. This adorable little plant has only two leaves, which branch out from the center where its single flower stalk also grows. The unique flower looks just like a lady's slipper (oftentimes spelled as such), closed tightly except for a small opening in the front. Blooms range in color from white and yellow to deep pink and nearly purple shades. There are lots of varieties, some of which are endangered, but most species are now commonly cultivated and obtainable through reputable nurseries and garden suppliers. Some of the more common ones include: Pink lady slipper - Pink lady slipper (C.acaule) has deep pink flowers about 3 inches (7.5 cm.) long and exhibits a slightly sweet-smelling aroma. It blooms from late June into July. Yellow lady slipper - The yellow lady slipper (C. calceolus) blooms in early spring and is found mostly in rich woodlands or along the edges or elevated areas of bogs. Its counterpart, the large or greater yellow lady slipper (C. parviflorum pubescens) can grow up to two feet (0.5 m.) tall, with the flower petals up to 6 inches (15 cm.) across. Showy lady's slipper - Showy lady's slipper (C. reginae) is another large species, 1 to 2 feet (0.5 m.) tall, that grows naturally in bogs, swamps, wet meadows, and damp woodlands. The white flower is streaked with pink and blooms in late spring/early summer. White lady's slipper - The small, white lady's slipper (C. candidum) reaches anywhere from 6 to 12 inches (15 to 30.5 cm.) in height. This particular species is considered endangered but may be available from reputable nurseries.
How to Grow Lady Slipper Orchids
Collecting and transplanting from the wild is strongly discouraged, though may be performed from your own property or that of someone you know (with permission). When transplanting, include as much of the roots and surrounding soil as possible. Since it's rather difficult to successfully transplant wild lady slipper orchids, it's better to obtain them from commercial growers instead. That being said, lady slippers prefer to grow in areas that mimic their natural environments -- shady woodlands. Therefore, try to simulate these conditions when choosing a site in your garden. They need well-aerated soil and moist conditions. Do not put them in full sun or dry locations. Dappled sunlight under tall trees is ideal for growing a lady slipper wildflower.
Lady Slipper Orchid Care
One of the most important parts of lady slipper care involves watering. The soil should be kept moist. If your water is chemically treated, allow it to sit for several days in an open container before using it. Otherwise, you should only water the plant with distilled or rainwater. Lady slipper plants also benefit from a diluted (about a quarter of the normal concentration), balanced fertilizer once or twice between spring and early summer. Top-dressing the plants with about 2 to 3 inches (5 to 7.5 cm.) of shredded leaf mulch is also ideal.
Lady Slipper Propagation
Home gardeners can propagate lady slippers, but it takes diligence. Lady slipper propagation is best done either in the spring or fall, but don't expect flowers until the second year. In fact, in some cases, it can even take more than five years to bloom. Getting Cypripedium seeds to germinate is difficult. They require long periods of cold temperatures, or stratification, to break seed dormancy. Most also require the help of a certain soil fungus to properly germinate. For this reason, it's often better to propagate these plants through division, though this too can be time-consuming and requires patience. Rhizomes are a better way of propagating lady slippers. This is done much the same way as that of irises. Dig up a clump and take a cutting from the rhizome or carefully pull rhizomes apart. Replant these in the ground. To improve their chances of survival, it is recommended that you grow your seedlings or divisions indoors for one or two seasons before planting outside. Use a humus-type soil that drains well and retains moisture, preferably containing perlite. Place in a slightly dark area or partially shaded windowsill with no direct sunlight. You can, however, provide fluorescent bulbs. Seeds also need room temperature between 70 and 78°F (21-26°C).
Gardening tips, videos, info and more delivered right to your inbox!
Sign up for the Gardening Know How newsletter today and receive a free download of our most popular eBook "How to Grow Delicious Tomatoes."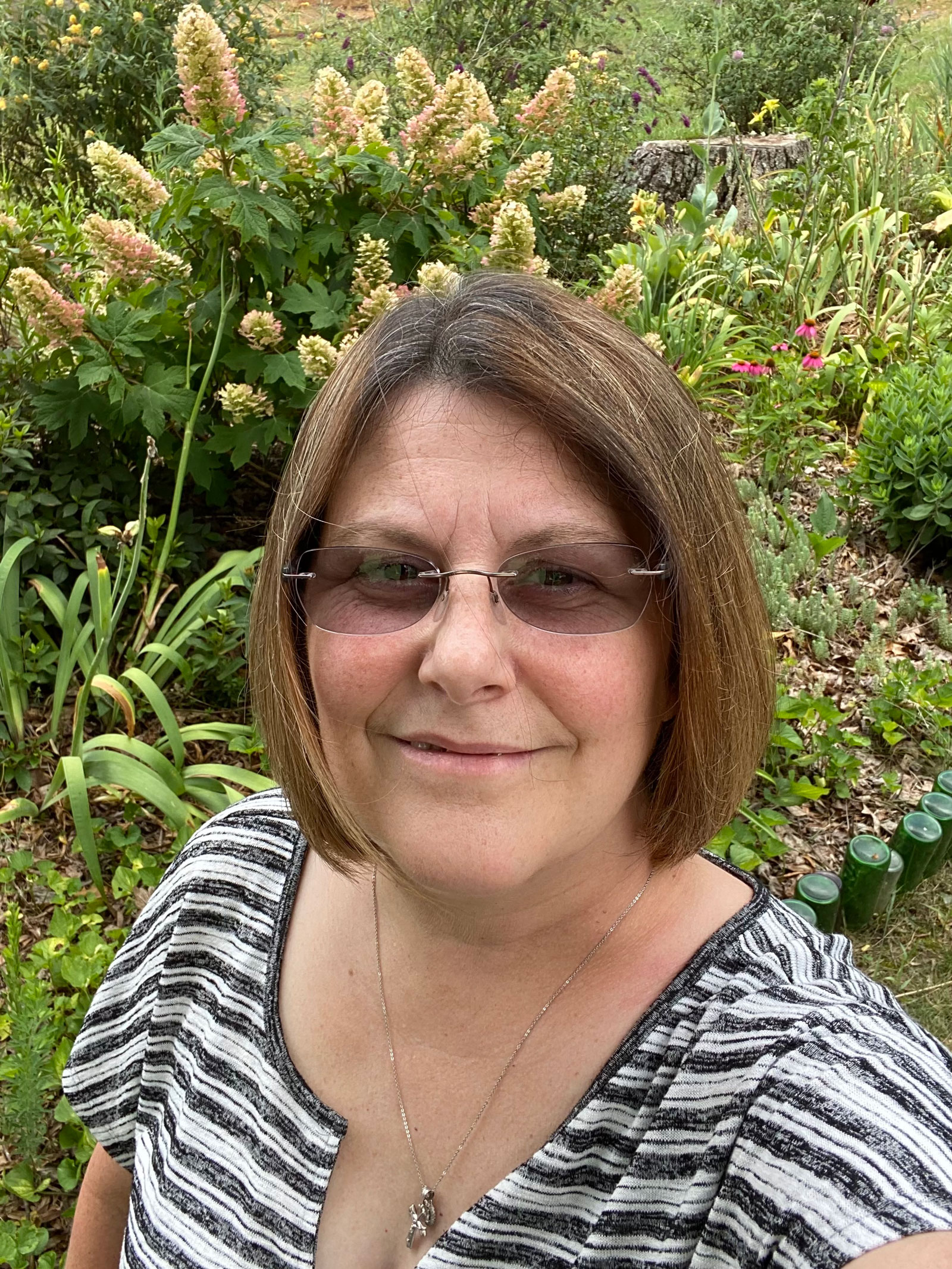 Nikki Tilley has been gardening for nearly three decades. The former Senior Editor and Archivist of Gardening Know How, Nikki has also authored six gardening books.