Ox Eye Sunflower Plant: How To Grow A False Sunflower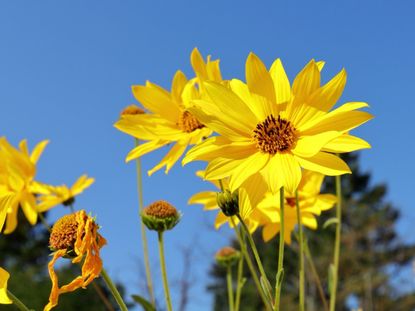 (Image credit: Ivaylo Popdonchev)
Learning how to grow a false sunflower, Heliopsis helianthoides, provides an easy option for a long-lasting summer flower in the garden and natural area. Growing ox eye sunflowers is easy, you may already have them naturalizing in nearby wooded areas. Bright yellow blossoms appear in late spring and last until autumn frost takes them away.
What are False Sunflowers?
By now you may be wondering, "What are false sunflowers?" Also known as smooth ox eye sunflower plant or sun glory flower, false sunflowers are closely related to sunflowers and are a member of the large Asteraceae family. Yellow-orange, daisy-like blooms appear in June as the plant grows to reach 3 to 5 feet (1-1.5 m.). Blossoms are 2 to 3 inches (5-8 cm.) in diameter, with yellow to brownish centers. The ox eye sunflower plant attracts butterflies, bees, and other necessary pollinators. Seeds of growing ox eye sunflowers provide food for birds, making it an exceptional choice for a butterfly or wildlife area. Let the birds help out and you don't have to worry about the spreading of growing ox eye sunflowers. Left to its own devices, growing ox eye sunflowers will colonize and return reliably in future years. Its abundance and ease of bloom lead some to believe it is a weed.
How to Grow a False Sunflower
The ox eye sunflower plant is hardy in USDA plant hardiness zones 3 to 9, allowing most gardeners to take advantage of the long-lasting blooms. The ox eye sunflower plant is drought resistant and grows in full sun to light shade in poor to average soil. When growing ox eye sunflowers in a garden location, pinch back spent flowers to prevent re-seeding and promote more blooms. Pinching is not necessary when the ox eye sunflower plant grows in a natural area where more plants are desirable.
False Sunflower Care
False sunflower care is minimal, making them a must-have flower for the busy gardener. Plant them and forget about maintenance, except for deadheading to encourage more blooms or to stop re-seeding. If you wish to collect seeds before the birds get all of them, secure a brown paper bag over a few flower heads, turn upside down and wait for seeds to fall into the bag. Staking may be a part of false sunflower care if you choose to grow them in a fully shaded area, as they tend to reach for sunlight. Regular watering during dry times results in more of the perky blossoms. Now that you've learned how to grow a false sunflower and exactly what false sunflowers are, include them in your garden bed or natural areas.
Gardening tips, videos, info and more delivered right to your inbox!
Sign up for the Gardening Know How newsletter today and receive a free download of our most popular eBook "How to Grow Delicious Tomatoes."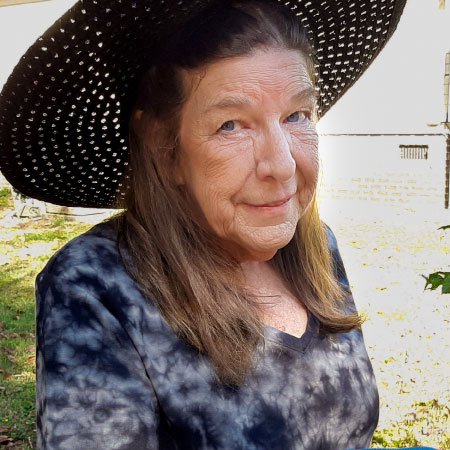 Becca Badgett was a regular contributor to Gardening Know How for ten years. Co-author of the book How to Grow an EMERGENCY Garden, Becca specializes in succulent and cactus gardening.