What Is An Osiria Rose: Tips For Gardening With Osiria Roses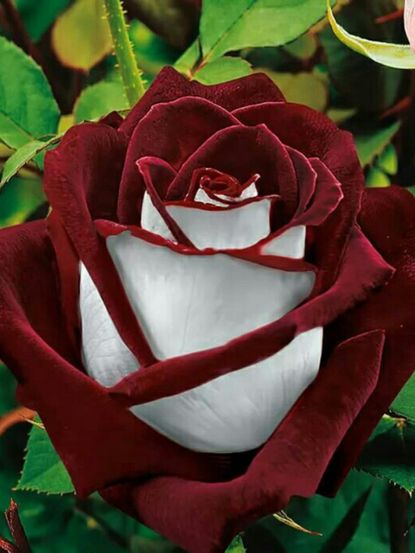 (Image credit: Becki Hodges)
On the internet these days there are some drop-dead gorgeous photos of rose and flower blooms, some that are even colored like the rainbow! Be very careful when thinking about adding such rose bushes or flowering plants to your gardens though. What you get when attempting to purchase them will many times not be anything like the photos. One such plant is the Osiria hybrid tea rose.
Osiria Rose Information
So, what is an Osiria rose anyway? The Osiria rose is indeed a beautiful rose in her own right-- a very pretty hybrid tea rose with a strong fragrance, and the true bloom coloration is more cherry or fire engine red with a nice white reverse on the petals. Some of the photo enhanced pictures of this rose, however, are a deep satiny to velvety red with very pronounced white reverse to the petals. Osiria was actually hybridized by Mr. Reimer Kordes of Germany in 1978 (Kordes Roses of Germany is known for their gorgeous roses) and introduced into commerce in France by Willemse France as Osiria. She is said to bloom in nice flushes throughout the growing season and is listed as a rose that is hardy in USDA zone 7b and warmer. Osiria roses would definitely require some very good winter protection in the cold climate rose beds. Her parentage is stated to be the combination of the rose bush named Snowfire and an unknown to the general public seedling. The hybridizers will at times keep one of the parents a secret so as to protect their introduction. For a bit of information on the rose's name, Osiria, she is named after what was once a part of the fertile breadbasket of the world. Like Atlantis, Osiria is now sunken beneath thousands of feet of saltwater. I doubt that you will find Osiria on any map or any Biblical or historical mention of her as, again, like Atlantis, she was a theoretical empire. Just as some of the enhanced photos of her, the lore behind the name is enticing.
Gardening with Osiria Roses
Osiria's reviews from those who grow it are a mixed bag. Some folks speak of nice, beautiful blooms in abundance but state that drawbacks are that the bush is short, very slow growing and the blooms have weak necks, which means the blooms droop. With big, multi-petaled blooms, this is sometimes the case, as the stem area under the big bloom just is not thick and stout enough to support it. This problem will really show itself after a rain when the petals retain an abundance of raindrops. In trying to find a place to purchase the rose bush named Osiria, I found it very difficult, as some that were said to carry the rose do not list her for sale any longer. This can happen when a rose bush has issues with things such as the weak necks/drooping blooms or is very susceptible to diseases like powdery mildew and black spot. I have not grown this particular rose but did grow one of her parent rose bushes, Snowfire. I found Snowfire to be a rose that was indeed susceptible to fungal diseases and was a stingy performer when it came to producing those desired blooms. To me, the most pronounced feature of Snowfire was an abundance of some pretty wicked thorns. Osiria rose care would be similar to this and other hybrid tea roses. Again, be very careful when considering purchasing roses or flowering plants whose pictures you have seen online. There are offers out there to buy rose seeds and for such plants that bloom in the colors of the rainbow. If you do actually get the seeds, those seeds will typically be for some other flower, weed, or even some variety of tomato. In some cases, the seeds that come are not even fertile, thus they will not germinate at all. I get emails from folks each year that have been duped out of some of their hard earned money by such scams. That being said, Osiria is not a scam; she does exist, but the blooms she produces will typically be different than those shown on the internet which make the heart beat a bit faster.
Gardening tips, videos, info and more delivered right to your inbox!
Sign up for the Gardening Know How newsletter today and receive a free download of our most popular eBook "How to Grow Delicious Tomatoes."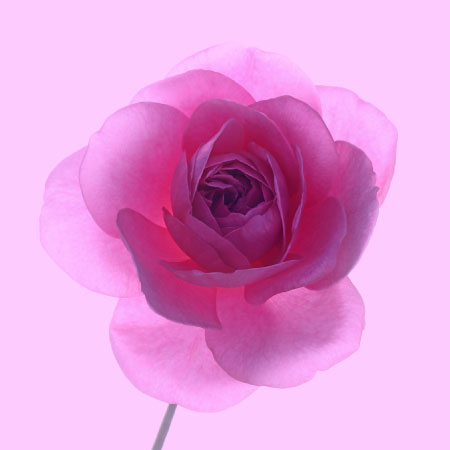 Stan V. Griep contributed to Gardening Know How for many years. An American Rose Society Consulting Master Rosarian in the Rocky Mountain District, he served as Gardening Know How's in-house expert on all things roses.