Hydrangea Plant Companions – Tips On Planting Next To Hydrangeas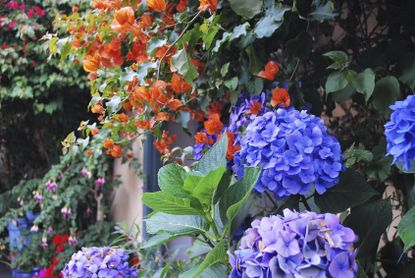 (Image credit: Orion6729)
It's easy to understand why hydrangeas are so popular. Easy to grow and tolerant of sun and shade, hydrangeas bring stunning foliage and big blossoms to your garden. Increase the enchantment of these flowering bushes by carefully selecting hydrangea companion plants. If you are thoughtful about planting next to hydrangeas, you'll find shrubs and flowers that complement these plants. Read on for some tips on what to plant with hydrangea.
Planting Next to Hydrangeas
When you are considering hydrangea plant companions, look for plants that are similar to hydrangea and those that are different. You can draw focus to your hydrangea's features either by repeating them or contrasting them in companion plants. For example, the popular mophead hydrangea (Hydrangea macrophylla) grows naturally as a rounded, mounding shrub with large, rounded leaves. You might choose other plants with rounded foliage as companions for hydrangea, like Hosta. Its teardrop leaves repeat the shape of mophead foliage, and you can find hosta with foliage in different colors. It is also effective to pick plants with very different foliage for companions for hydrangea, such as lacy, delicate ferns. Or consider the delicate evergreen 'Soft Caress' mahonia for hydrangea companion plants. The feathery texture of the foliage contrasts nicely with the wide hydrangea leaves.
More Hydrangea Plant Companions
Hydrangeas will survive in full sun with adequate irrigation. They are much happier, however, in a location with shade during the hottest afternoon hours. When you are considering planting next to hydrangeas, consider taller plants like small or medium size trees that could offer the shade the shrubs prefer. Some cultivars of dogwood trees might be the right size to offer shade as hydrangea plant companions. They bring attractive blossoms, foliage, and bark to the mix as well. Low plants can look great as hydrangea plant companions. You can use either perennials or annuals as companions for hydrangea, depending on your preferences. Be sure to choose something that loves – or at least tolerates – shade. Mass a bed of the shade-tolerant flowers in front of the hydrangea. Foxgloves (Digitalis purpurea) grow tall stalks lined with bell-shaped flowers. Pansies (Viola wittrockiana) might also work well and come in myriad shades. Or go with heucherella. Its foliage works well with the green foliage of hydrangeas, especially dark, exotic cultivars like "Twilight."
Gardening tips, videos, info and more delivered right to your inbox!
Sign up for the Gardening Know How newsletter today and receive a free download of our most popular eBook "How to Grow Delicious Tomatoes."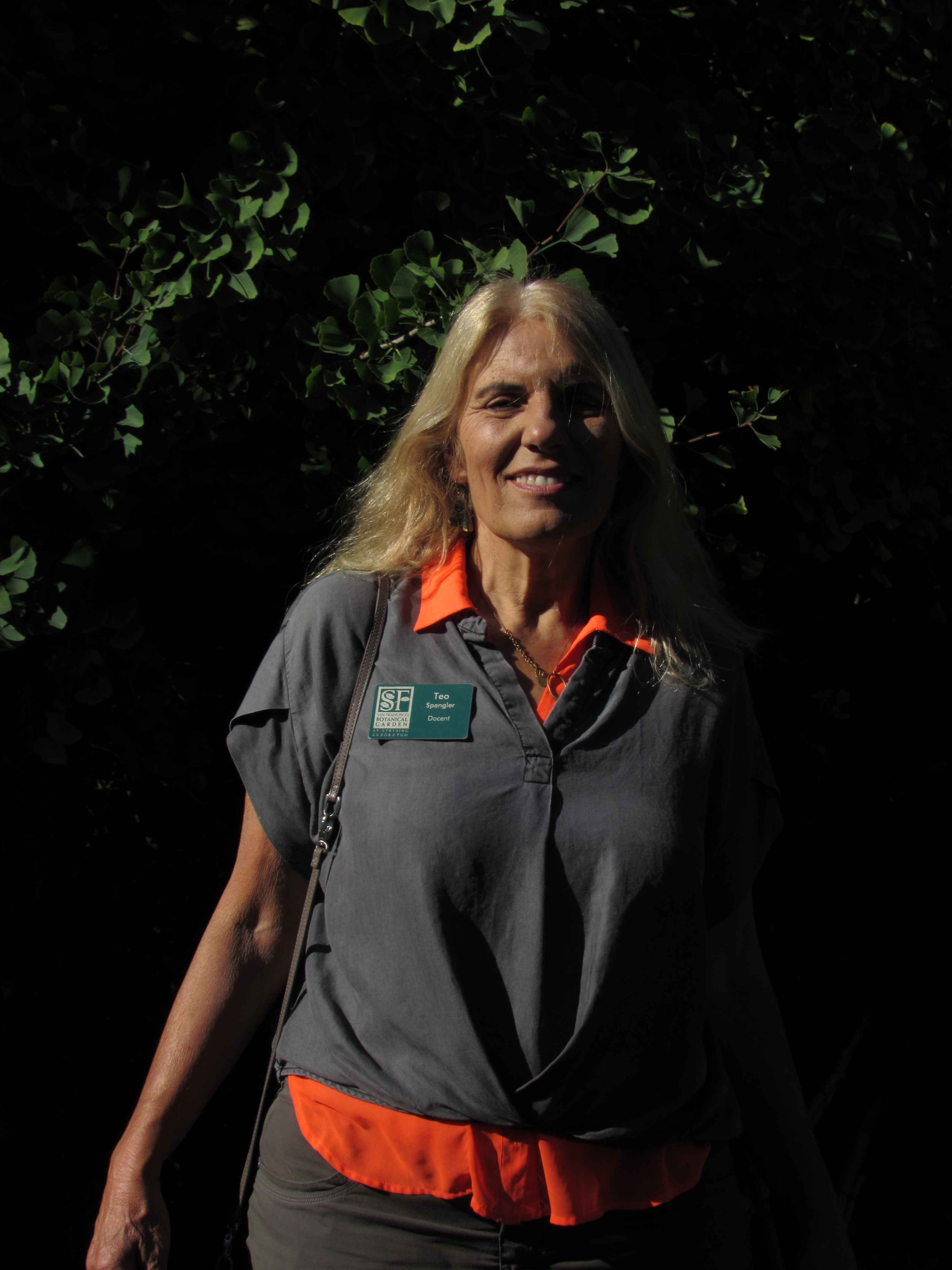 Teo Spengler has been gardening for 30 years. She is a docent at the San Francisco Botanical Garden. Her passion is trees, 250 of which she has planted on her land in France.