Landscaping For Storms: Yard Design For Natural Disasters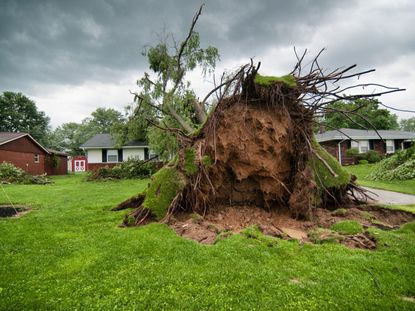 (Image credit: mellangatang)
While it's easy to think of nature as a benevolent force, it can also be an extremely destructive one. Hurricanes, floods, wildfires, and mudslides are just a few of the weather events that have damaged homes and landscapes in recent times, with climate change adding more problems.
It is sometimes possible to limit the damage caused by extreme weather events by choosing your plants and trees with that in mind. If you want to learn more about yard design for natural disasters, read on. We'll also give you tips on what to plant in storm resistant landscapes that will help protect your property from nature's worst. (Please note that this may not fully guard against Mother Nature's fury, but it can at least help and certainly won't hurt to try.)
Landscaping for Natural Disasters
If you give careful thought to landscaping choices, it is possible to limit the destruction storms and other natural events cause to your property. Most gardeners are familiar with drought resistant planting, but with storms increasingly erratic in this time of climate change, it is also important to strive for storm resistant landscapes.
What exactly does landscaping for storms look like? Yard design for natural disasters can take many forms, since the damage storms threaten can include flooding, high winds, and mudslides. Here are some ideas for each of these dangers.
Landscaping for Storms
In some areas, the biggest storm danger comes from gale force winds, when Mother Nature threatens to blow your house down. The most storm resistant landscapes for this danger are those with strategically placed windbreaks that reduce wind speed and set up a strong buffer.
For windbreaks, select trees and shrubs with canopies that start close to the ground. Be sure to include some evergreens to provide year-round protections. Arborvitae is a popular choice, but ponderosa pine is also excellent. You might also include deciduous trees like sycamore and redbud.
When landscaping for natural disasters includes protecting against mudslides, planting native shrubs and trees can help. Mature trees and bushes with deep root systems will stabilize the ground even during mudslides.
Climate Change Landscaping
Many scientists point to climate change as the cause of the wildfires ravaging areas of the country. You can help protect your property against these threats as well by strategic climate change landscaping.
You can deter wildfires by keeping a clear fire safe zone around your house. That means clearing dead branches and shrubs and using hardscaping, but it also helps to keep all trees a distance from your structures.
Homeowners in fire zones should also select fire resistant trees and plants as they put together their plan for landscaping. Do not select conifers since these trees have plenty of sap that accelerate a fire. Instead, opt for high moisture plants. Hardwood trees like cherry, poplar, and maple have less sap. Also, shrubs like lemonade berry, yucca, and woolly blue curls resist fires well.
Gardening tips, videos, info and more delivered right to your inbox!
Sign up for the Gardening Know How newsletter today and receive a free download of our most popular eBook "How to Grow Delicious Tomatoes."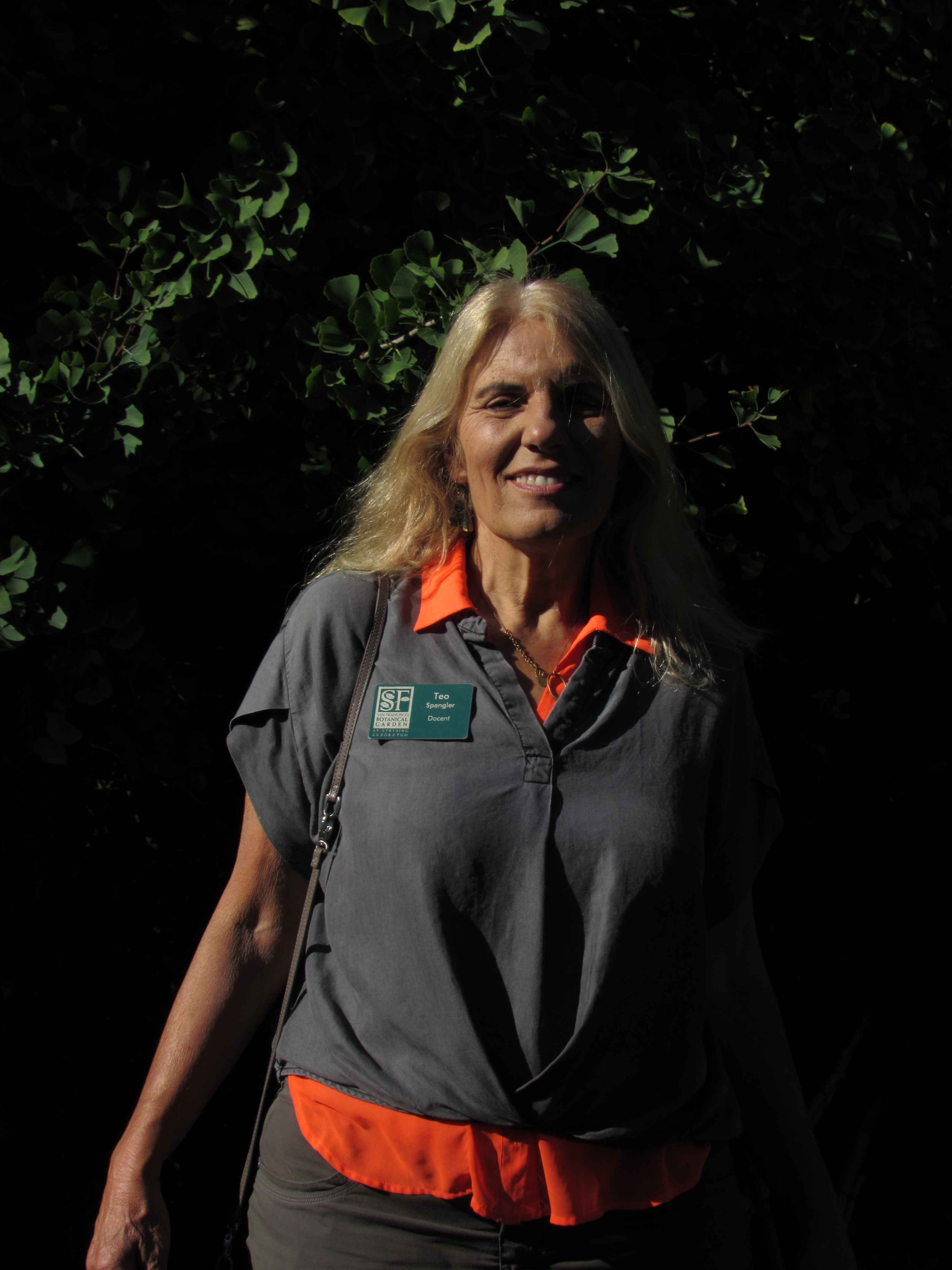 Teo Spengler has been gardening for 30 years. She is a docent at the San Francisco Botanical Garden. Her passion is trees, 250 of which she has planted on her land in France.