Psychiatric Health Garden – Designing Gardens For Mental Health Patients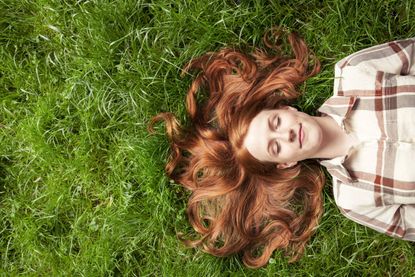 (Image credit: XiXinXing)
Close your eyes and imagine yourself sitting in your dream garden. Picture a gentle breeze, causing the trees and other plants to lightly sway, cascading the sweet scent of blossoms all around you. Now imagine the soothing trickling of a water fall and the melodic songs of your favorite birds. Picture butterflies of different colors flitting from one bloom to another in a graceful little air dance. Does this visualization make you feel calm and relaxed – suddenly less stressed? This is the concept behind planting gardens for mental health. Continue reading to learn more about garden therapy and psychiatric health gardens.
Psychiatric Hospital Garden
As a society, we seem completely dependent on technology these days. However, in the past we relied solely on nature to feed us, hydrate us, shelter us, entertain us, and soothe us. Though we seem to have moved so far away from this reliance on nature, it is still hard-wired in our brains. In the last few decades, many studies have been made about the effects of nature on the human psyche. Most of these studies found that even just a short glimpse of a nature scene significantly improves the human state of mind. For this reason, mental or psychiatric hospital gardens are now popping up in thousands of medical care facilities. Recent studies have shown that just three to five minutes in a lush green garden can reduce stress, anxiety, anger, and pain. It can also induce relaxation and dispel mental and emotional fatigue. Patients who are allowed to spend time in hospital healing gardens have a better attitude about their hospital stay and some even recover more quickly. While this type of mental health garden won't cue whatever ails you, it CAN provide both patients and staff with an adequate mental lift.
Designing Gardens for Mental Health Patients
Creating a mental health garden isn't rocket science, nor should it be. This is a place where patients want to be, a sanctuary where they can seek out "relaxation and restoration from mental and emotional fatigue." One of the greatest ways to accomplish this is through the addition of lush, layered greenery, especially shade trees. Include various levels of native shrubbery and flora to create a natural area fit for birds and other small wildlife. Using trees and shrubs to create a sense of enclosure can provide a level of added security while allowing patients to feel like they've stepped into a comforting oasis. Be sure to provide many seating options, both movable and permanent so everyone has a chance to take in the scenery from different viewpoints. Gardens that promote a mental well-being need to engage the senses, and appeal to all ages. It should be a place where young patients can go to unwind and explore, and where older individuals can find peace and quiet, as well as stimulation. Adding natural looking water features, like a fountain with trickling/bubbling water or a small pond with koi fish, can further enhance the mental garden. Don't forget about wide meandering paths throughout the garden that invite visitors to take a stroll to various destinations, like an attractive flowering shrub, a bench tucked away in a quiet niche for contemplation or even a small grassy area for simple meditation. It needn't be difficult or stressful when creating a healing hospital garden. Simply close your eyes and take hints from what appeals to you and offers the most mental relaxation. The rest will fall together naturally.
Gardening tips, videos, info and more delivered right to your inbox!
Sign up for the Gardening Know How newsletter today and receive a free download of our most popular eBook "How to Grow Delicious Tomatoes."