Gardening In A Crate: Tips For Growing In Slatted Boxes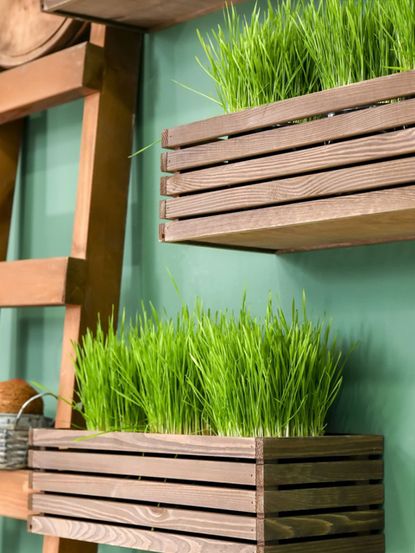 (Image credit: serezniy)
Repurposing wooden crates into rustic looking flower and vegetable planters can add depth to any garden design. Wooden box planters can be made out of a garage sale crate, a craft store slatted box container, or can be homemade from scrap wood or a discarded pallet.
Container gardening in a crate is a creative and fun way to add plants to any location, from the patio, deck, or front porch to creative indoor displays.
Read on for more info on growing plants in wooden crates.
Planting in a Slatted Box Container
Growing plants in a wooden crate is easy.
Line the crate. Select a sturdy, well-made crate with slats less than 2 inches (5 cm.) apart. Line the crate with plastic, landscape fabric, coir, or burlap to contain the soil. If necessary, drill holes in the crate and poke holes in the liner to provide adequate drainage.
Fill the crate with a quality potting soil. Add compost, perlite, or vermiculite, or slow-release fertilizer as needed. As an alternative, use a slatted box container to hold a collection of pots. The individual pots can be taller than the sides of the crate and are easily switched out to keep the planter looking vibrant.
Add the plants. Choose a bright array of annual flowers with similar growing requirements or use your wooden box planters to grow edibles. Herbs, microgreens, and strawberries are well suited for 8 to 12 inch (20-31 cm.) deep boxes. Reserve crates with a depth of 18 inch (46 cm.) for growing deep rooted plants like tomatoes, peppers, or potatoes. These also make great containers for houseplants.
Tips for Growing Plants in a Wooden Crate
Extend the life of the crate with a plastic liner. Without protection from constant contact with moisture, a slatted box can be prone to rotting. Use heavy-ply plastic to line the box. Secure the plastic with staples and poke holes in the bottom for drainage. For a more decorative touch, use a layer of burlap between the box and the plastic liner. Avoid chemical wood sealants when using the box for growing edibles.
Be wary of painted vintage boxes. Although beautiful, the paint on antique boxes often contains lead. This element is not only a danger when vegetable gardening in a crate, but chips of lead paint can contaminate the soil around your home and patio.
Avoid older, pressure treated lumber when building homemade crates. Prior to 2003, arsenic was used in the production of pressure treated lumber for the consumer market. This compound can leach into the soil and be absorbed by plants. It's ill advised to consume any plants growing in slatted boxes made from arsenic treated lumber.
Disinfect wooden box planters to prevent the spread of disease. At the end of the growing season, remove any annuals from the container. Dump the potting soil and thoroughly brush out any remaining dirt. Spray the box with a solution of one part chlorine bleach to nine parts water. Scrub the planter clean, rinse well, and allow to completely dry before storing indoors for the winter.
Gardening tips, videos, info and more delivered right to your inbox!
Sign up for the Gardening Know How newsletter today and receive a free download of our most popular eBook "How to Grow Delicious Tomatoes."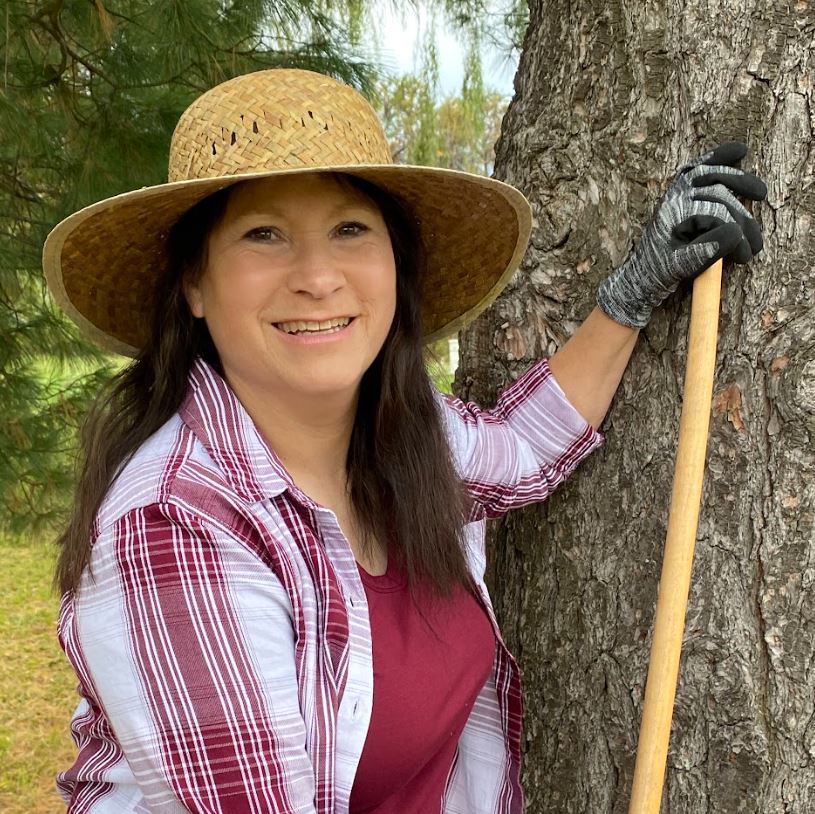 Laura Miller has been gardening all her life. Holding a degree in Biology, Nutrition, and Agriculture, Laura's area of expertise is vegetables, herbs, and all things edible. She lives in Ohio.