Backyard Landscaping: Letting Your Imagination Soar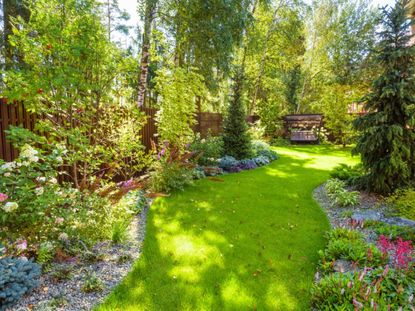 (Image credit: scaliger)
We all work hard in keeping our front yards well maintained. After all, this is the first thing people see as they are driving by or coming to visit. It is a reflection of who we are; therefore, we want it to be inviting. But what about the backyard? While this area of the landscape is not always in easy view of the public, it can be just as important. The backyard is a place for relaxing, playing, or entertaining with family and friends.
Planning for How You Use Your Backyard
Since the backyard is going to accommodate your individual needs as well as those of your family, planning your landscaping design beforehand is crucial. You want a backyard to be functional; therefore, you should first determine how it will be used. Ask yourself questions. No one knows your family and needs better than you.
Will you be doing a lot of entertaining?
Do you have children?
What about pets?
Do you want a garden, if so, how much time and maintenance are you willing to devote to this?
Are there any existing structures or areas you wish to hide?
Once you have determined your needs, flip through home and garden magazines to locate pictures that may be of use. You can also take a walk around your backyard. Look at the trees; study the plants. Consider your available space. Take notes and draw out your design. Personalize the design by designating specific areas of the backyard into 'rooms' that will suit your initial questions. For example, if you will be entertaining guests, plan accordingly. Generally, a deck or patio will meet the requirements for this purpose; however, any open space in the backyard should suffice. Place a table and chairs beneath a big tree, for instance. You can even add a roof to your existing patio for entertaining during poor weather conditions.
Backyard Landscaping Needs of the Family
If you're anything like me, with lots of kids running around, then you'll need to plan out a play area for them. One that offers privacy is most often preferred by children as they love to hide; however, make sure to keep it within view of adults. You may want to include another area for recreation as well, if space permits. Depending on your preferences, this could be a place for kids to toss a football or even a spot for swimming and sunbathing. If you have pets, you may need to allow room for them as well, especially if your pet stays outdoors. Most family members have a hobby, such as gardening. Be sure to take into account the types of plants thriving in your area and consider soil and light conditions. You want to place the garden, whether it's a vegetable plot or wildflower patch, in an area of the yard containing plenty of sun. Don't forget about the lawn, but keep in mind the amount of time you want to spend in mowing it. Also, consider this for the garden. Although you may love gardening, you might not have a lot of time to devote to it. Implementing raised beds or using containers can simplify these needs. Is there someone in the home who enjoys lounging? Perhaps you can make room for a quiet backyard retreat. This could be an area for viewing the garden or simply reading a book. Place a bench beneath a tree or along a wooded path, even better, why not put in a hammock or a swing.
Creating A Space Around What You Have
As you're planning your backyard design, take note of any 'ugly' areas that you want to hide or open areas with which you want to enclose. You can easily camouflage unattractive sites, such as compost piles or garbage cans, with fencing or a variety of plantings. For instance, incorporate a trellis and allow flowering vines to climb about. Perhaps you could plant some sunflowers or tall shrubbery. Dress up old sheds or other outbuildings with flowers and shrubs. If it's privacy you seek, try a bamboo fence or some hedges. Don't forget to accessorize. Add soothing water features such as a small pond or fountain. Your backyard is a personal expression that is especially suited to your lifestyle. Some people may want something formal, while others like a more relaxed atmosphere. Some may include wildlife habitats; others may prefer nothing but open space. No matter how you choose to use the backyard, there are landscaping options to suit any lifestyle or preference. Let your imagination guide you; the possibilities are endless.
Gardening tips, videos, info and more delivered right to your inbox!
Sign up for the Gardening Know How newsletter today and receive a free download of our most popular eBook "How to Grow Delicious Tomatoes."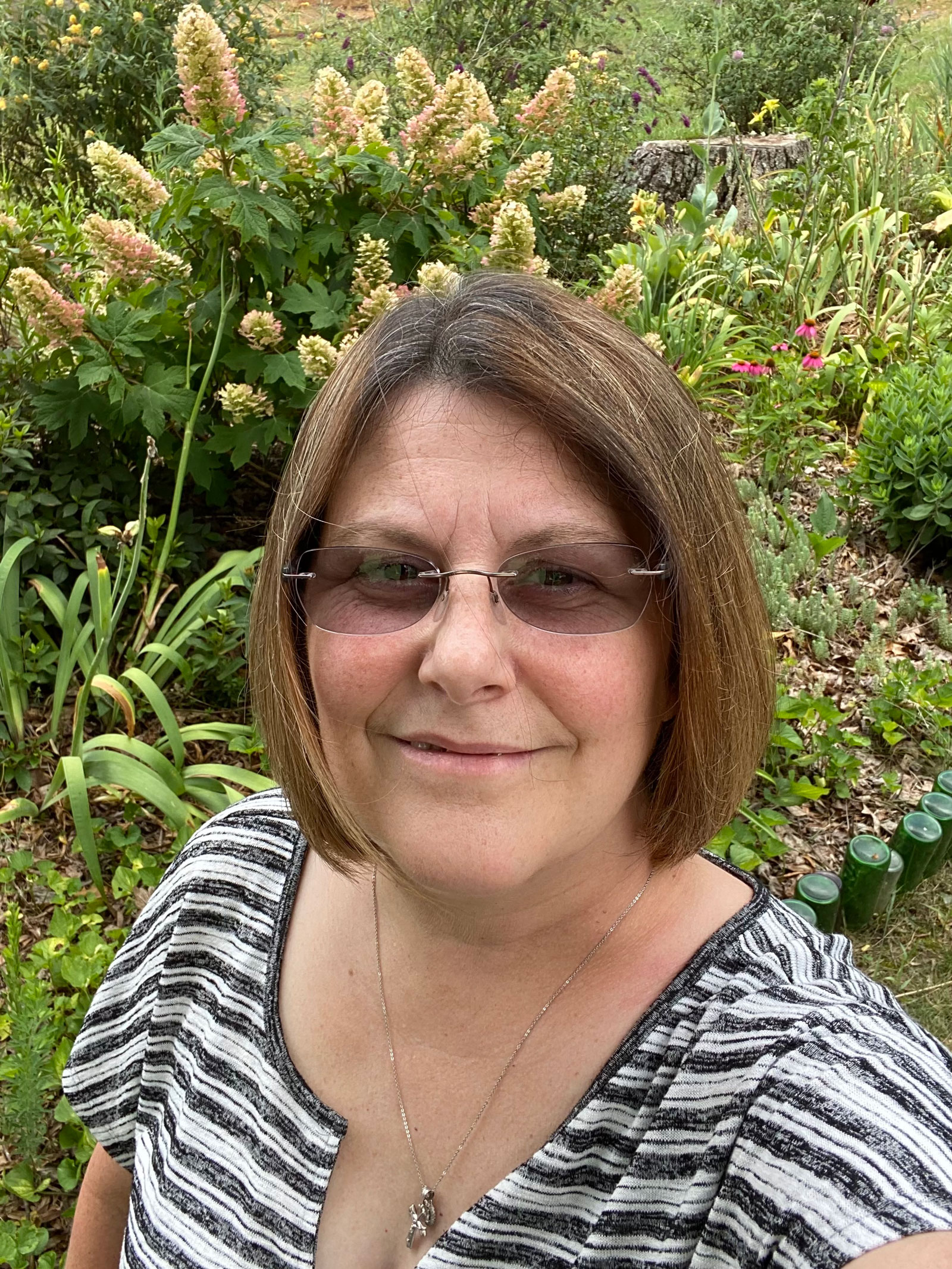 Nikki Tilley has been gardening for nearly three decades. The former Senior Editor and Archivist of Gardening Know How, Nikki has also authored six gardening books.