Common Pumpkin Varieties: Best Pumpkin Varieties And Types For Growing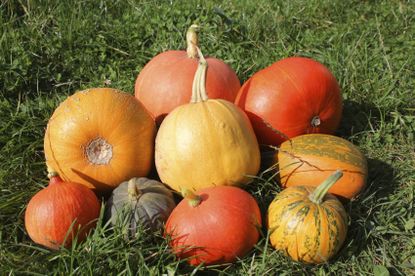 (Image credit: StudioBarcelona)
Pumpkins are a versatile, flavorful winter squash, and they're surprisingly easy to grow. Often, the hardest part of growing pumpkins is deciding which type of pumpkin is best suited for your particular needs and available growing space. Read on to learn about different kinds of pumpkins, and common pumpkin varieties.
Pumpkin Varieties and Types
Mini pumpkin varieties, weighing in at 2 pounds (1 kg.) or less, are easy to grow and perfect for decorating. Small pumpkins ranging from 2 to 8 pounds (1-4 kg.) and midsize pumpkins weighing 8 to 15 pounds (4-7 kg.) are ideal for pies and great for painting or carving. At 15 to 25 pounds (7-11 kg.) and up, big pumpkins are often good for pies and make impressive jack o' lanterns. Giant pumpkin varieties, which weigh at least 50 pounds (23 kg.) and often much, much more, tend to be tough and stringy and are usually grown for exclusive bragging rights.
Mini Pumpkin Varieties
Baby Boo – Creamy white, edible or decorative on creeping vines
Bumpkin – Bright orange pumpkin, compact vines
Munchkin – Bright orange ornamental pumpkin, climbing vines
Baby Pam – Bright, deep orange on vigorous vines
Casperita – Larger mini with attractive white rind, resistant to powdery mildew
Crunchkin – Medium orange, flecked with yellow, slightly flat shape, large vines
We-Be-Little – Bright orange, baseball-size on compact, bush-like vines
Hooligan – Orange mottled with green and white, excellent ornamental on compact vines
Small Pumpkin Varieties
Cannon Ball – Smooth, round, rusty orange, powdery mildew-resistant
Blanco – Round, pure white on medium vines
Early Abundance – Uniform round shape, dark orange color on full vines
Mischief – Round, deep orange, semi-vining plants
Spooktacular – Smooth, deep orange on large, aggressive vines
Triple Treat – Round, bright orange, ideal for pies or carving
Trickster – Deep orange, great for decorating or pies, semi-bush vines
Midsize Pumpkin Varieties
Autumn Gold – Round/rectangular shape, deep orange rind, vigorous vines
Bushkin – Light yellow rind, compact plant
Spirit – Round, bright orange on short vines
Young's Beauty – Hard rind, dark orange, large vines
Ghost Rider – Dark orange fruit on large vines, highly productive vines
Jackpot – Glossy, round, medium orange on compact vines
Big Pumpkin Varieties
Aladdin – Dark orange, resistant to powdery mildew, vigorous vines are semi-full
Dependable – Tall, round, bright orange on large, vigorous vines
Full Moon – Smooth, white
Gladiator – Round, deep orange on vigorous vines
Happy Jack – Dark orange, symmetrical shape
Cinderella – Globe-shaped, yellow orange, compact vines
Jumpin' Jack – Tall, deep orange on large, vigorous vines
Giant Pumpkin Varieties
Big Moose – Reddish orange, round to oval shape on large, vigorous vines
Big Max – Rough, reddish orange skin, nearly round on very large vines
Mammoth Gold – Orange rind mottled with pink, rounded shape, large vines
Prizewinner – Dark orange, standard pumpkin shape on very large vines
Dill's Atlantic Giant – Yellow orange, round on huge plants
Gardening tips, videos, info and more delivered right to your inbox!
Sign up for the Gardening Know How newsletter today and receive a free download of our most popular eBook "How to Grow Delicious Tomatoes."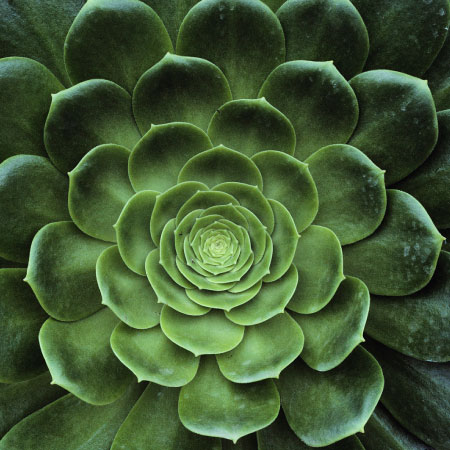 A Credentialed Garden Writer, Mary H. Dyer was with Gardening Know How in the very beginning, publishing articles as early as 2007.