Ornamental Gourd Wreath: Decorate With Pumpkins And Gourds From The Garden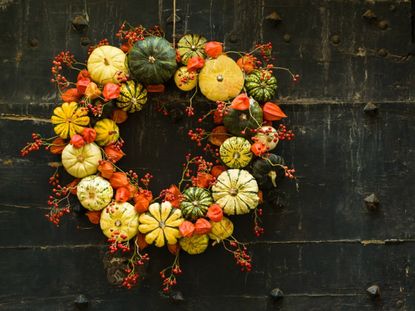 (Image credit: kipgodi)
Are you looking for an easy craft project to celebrate the gorgeous colors of the fall season? Consider creating a brilliant pumpkin autumn wreath to bring the beauty of the season to the inside or outside of your home. You don't even have to be a craft guru to learn how to make a gourd wreath.
How to Make a Gourd Wreath
To create a beautiful fall wreath, you'll need any type of store-bought wreath form or you can craft a homemade grapevine wreath from natural materials. If you wish to decorate the wreath with fresh items, you'll want to have the wreath form on hand prior to collecting materials.
An array of seasonal materials from the backyard and garden can be used to decorate a fall wreath. Pumpkin wreath ideas include colorful leaves, pinecones, fall flowers, greenery, and many types of small, hard-shelled cucurbits. Some types of wreaths, like a pumpkin grapevine wreath, will require fewer materials as a portion of these wreaths can be left bare.
When choosing from the three types of pumpkin wreath ideas below, consider what materials are available, how quickly you wish to assemble the wreath, and how long you would like the wreath to last.
Gourd and Pumpkin Wreath Ideas:
Fresh Pumpkin Grapevine Wreath – Use floral wire to affix fresh leaves, flowers, greenery and mini pumpkins onto a grapevine wreath form. To attach fresh mini pumpkins to the wreath, pierce one end of the pumpkin with a piece of floral wire, wrap the wire around the grapevine wreath form and push the wire tightly into the other side of the pumpkin.
Dried Straw Wreath – Dry and preserve fall leaves, flowers, greenery, and mini pumpkins or small gourds, then glue or wire them to a straw wreath form to create a unique and colorful pumpkin autumn wreath. Like the pumpkin grapevine wreath, a portion of the straw wreath form can be left bare.
Preserve and Dry Your Cucurbits
To preserve and dry fall cucurbits for decorative gourd crafts, use hand shears to cleanly cut the stem 1 to 2 inches (2.5-5 cm.) from the neck of the fruit when harvesting. Gently wash the gourds with soap and water, then hand dry. Before curing, wipe the fruit with a disinfectant to kill organisms that could lead to decay.
Next, space the clean gourds and mini pumpkins in a single layer on trays so that they are not touching. Place the trays in a warm, dry room with adequate ventilation to cure for several weeks. Test for dryness by shaking the fruit. When the seeds rattle, the gourd is completely dry and ready to use.
Faux or Mixed Pumpkin Autumn Wreath – Even if you don't have access to backyard fall materials, a beautiful pumpkin autumn wreath can be created with materials from your local craft store or farmer's market. Intermix fresh, dried and faux materials to create a colorful mix of both preserved and artificial items.
For a long-lasting wreath, use a Styrofoam form with materials like faux gourds, fabric fall leaves and artificial mums or asters. Attach foam or hollow plastic gourds to the Styrofoam by first piercing the body of the faux fruit with a toothpick. Glue can be used to hold everything in place.
Gardening tips, videos, info and more delivered right to your inbox!
Sign up for the Gardening Know How newsletter today and receive a free download of our most popular eBook "How to Grow Delicious Tomatoes."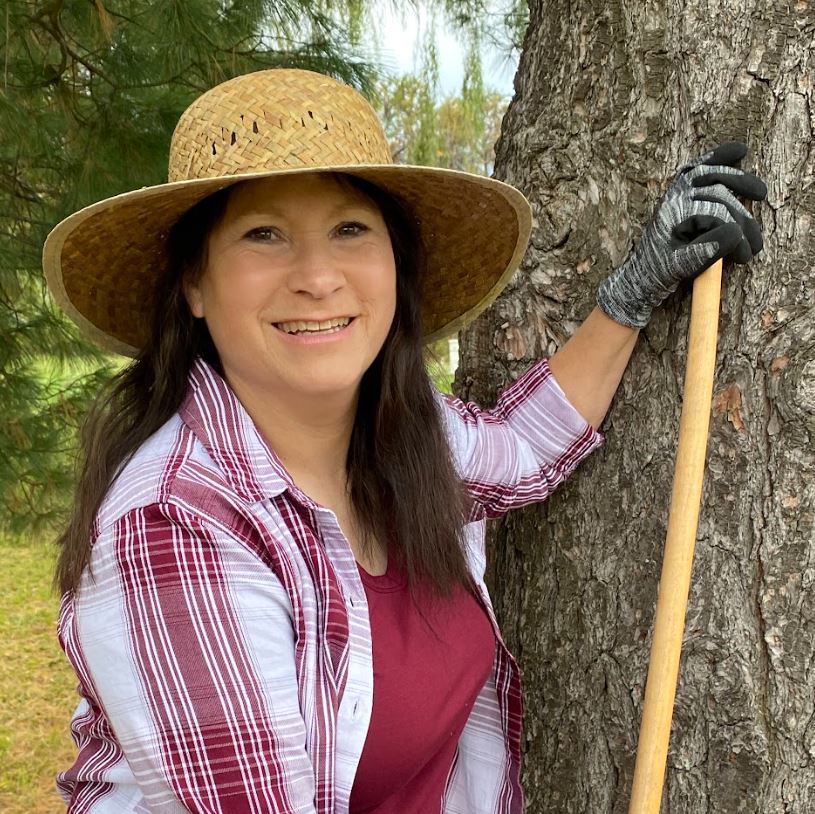 Laura Miller has been gardening all her life. Holding a degree in Biology, Nutrition, and Agriculture, Laura's area of expertise is vegetables, herbs, and all things edible. She lives in Ohio.