Tips For Choosing Lawn Edging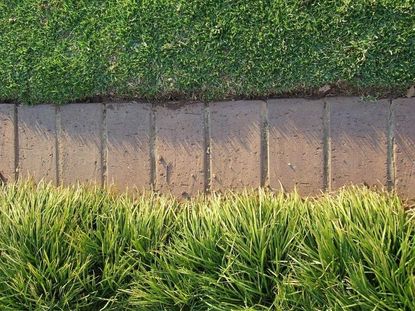 (Image credit: Bryan Lever)
Lawn edging serves many purposes. Regardless of the landscape, there is lawn edging that will match its required needs. Choosing one that complements the home will not only enhance its appearance but also increase its value. Selecting the right lawn edging for beds, borders, walkways, etc. will significantly reduce lawn maintenance, such as mowing or weeding. By keeping the grass in the lawn and out of garden beds, edging reduces the amount of time spent on lawn maintenance. The ideal lawn edging can be mown over easily or can at least minimize trimming needs. There are numerous lawn edging options to choose from, and they can be decorative or inconspicuous within the landscape.
Types of Lawn Edging
Lawn edging is a great way to help define borders, creating a barrier between the lawn and other areas of the landscape. The material you choose and how you use it within the landscape will ultimately determine the overall style as natural or simulated. This, of course, depends on the style of your home. Lawn edging should complement the rest of the home and surrounding landscape.
Natural Lawn Edgings
Natural lawn edgings can be created with plants, piled rocks, mulch, or wood. These edging materials are less formal in appearance and blend in easily with most landscapes. Plants - Plant edging is one of the most widely used. Ornamental grasses, groundcovers, flowers, and small shrubs fit into this type of lawn edging. Rocks - Rocks or stone edging can be found in many landscapes. They are available in many styles and oftentimes are used to create small retaining walls for beds and other areas of the lawn. This type of edging provides a nice, finished look and stands out well amongst flowers and foliage. Rock or stone edging also works well for lining the outside edges of pools or garden ponds. Mulch - Some people create a mulch lawn edging. This is achieved by stripping grass from the outer edges of beds, borders, and walkways and then filling them in with mulch. This type of lawn edging allows for flexibility in the event that the existing area changes in size or shape over time. Wood - Wooden lawn edging varies in style from natural to decorative and even simulated. Many people prefer to use landscaping timbers or railroad ties as edging. This is fine, but if you choose this form of lawn edging, there are downsides. For instance, treated wood can adversely affect plants as well as beneficial insects. Untreated wood will deteriorate over time and will require replacing; however, it's safer for the environment and enriches the soil. Wood edging can also be more difficult to adjust to curves but will ultimately create a more natural appearance, especially in wooded settings.
Simulated Lawn Edgings
Simulated lawn edgings include materials that are preformed such as metal, plastic, and brick. These lawn edging materials can be smooth or textured, dull or bright, and colored to blend into or contrast with the surrounding landscape. Metal - Metal lawn edging, such as aluminum or steel, is much more pliable, working well in curves, yet remains sturdy enough for straight lines. This type of lawn edging will not look as natural but will last for years. The downside to metal lawn edging is the fact that over time it may rust; however, the aged appearance is oftentimes welcomed in settings that are more rustic. Plastic - Plastic lawn edging, like vinyl, is widely used and available in fencing styles. Plastic edging provides formality and a crisp, clean appearance but over time can be prone to cracking, especially in cold climates. Brick - Brick and concrete lawn edgings offer formality as well. They are available in several styles and are good for creating interesting patterns, especially when edging paths or walkways. Brick and concrete are also extremely resilient and work well in many settings, providing edging that is more permanent. Generally, brick edging works better in curved landscapes while concrete is ideal for straight lawns. The main concern with these edgings is keeping them low enough to prevent damage to lawn mowers. Whatever type of lawn edging you choose; it should always complement its surroundings. Choose materials that will add to the landscape, not anything that will take away from it. Lawn edging should enhance the appearance of the home rather than compete with other elements. Adding lawn edging to your landscape provides many benefits. An attractive lawn edging can frame a landscape, define lines between beds and lawn areas, and even highlight focal points. Lawn edging can also help give the landscape shape and structure.
Gardening tips, videos, info and more delivered right to your inbox!
Sign up for the Gardening Know How newsletter today and receive a free download of our most popular eBook "How to Grow Delicious Tomatoes."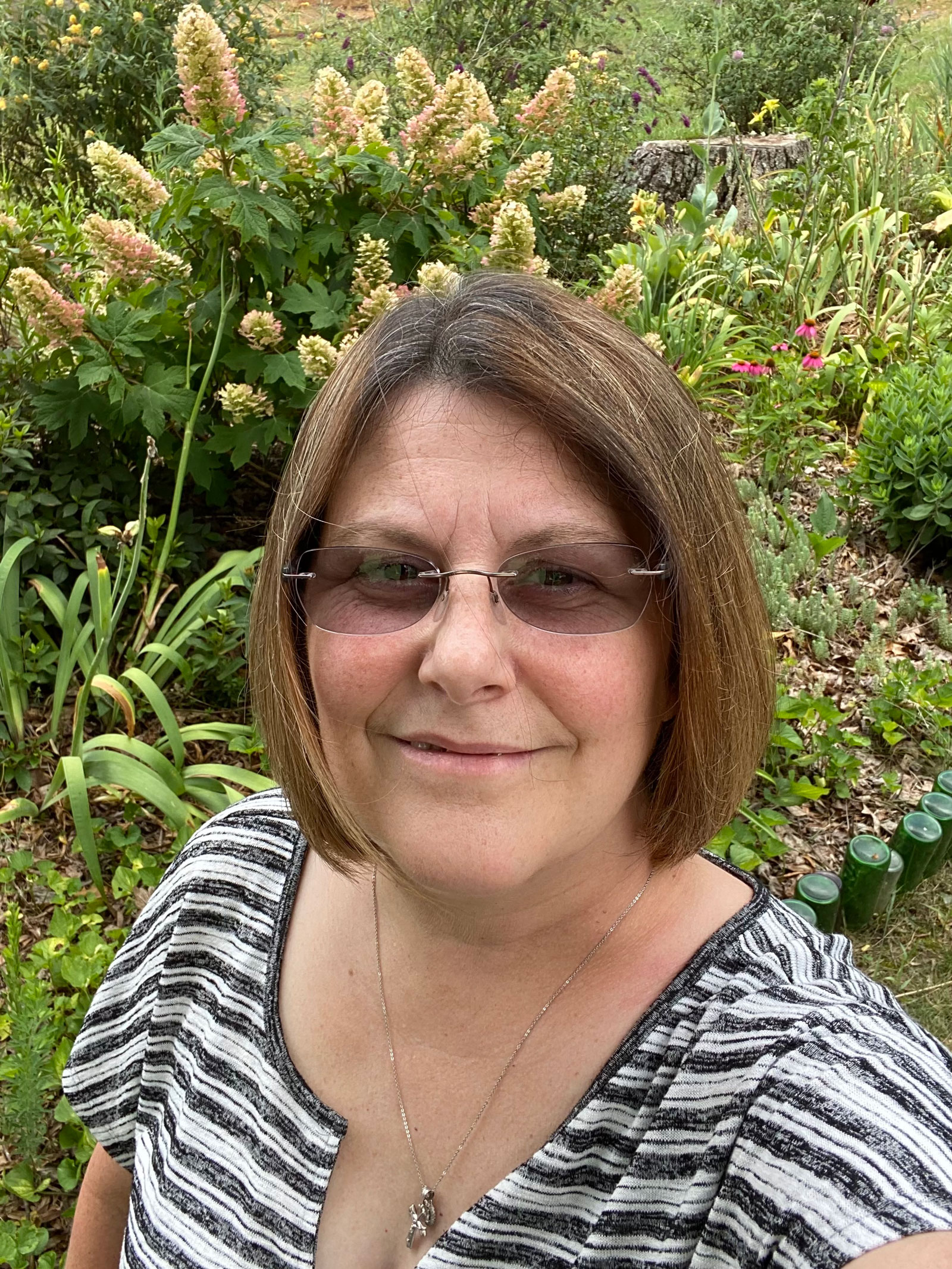 Nikki Tilley has been gardening for nearly three decades. The former Senior Editor and Archivist of Gardening Know How, Nikki has also authored six gardening books.