Information About Sunblaze Miniature Rose Bushes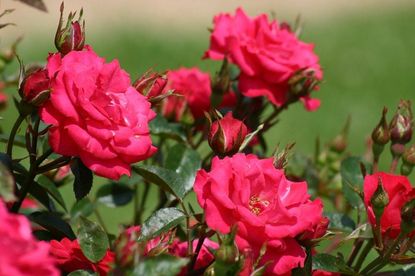 (Image credit: Ryan Somma)
Small and fairy-like, Sunblaze roses may look delicate, but are, in fact, hardy little roses. What exactly is a Sunblaze rose bush and why should you have some in your garden? Let's find out.
What is a Sunblaze Miniature Rose?
Sunblaze miniature rose bushes come to us from a greenhouse in southern Ontario, where they make sure these beautiful miniature roses are winter-hardy and ready to plant in our rose beds or gardens. Like most miniature rose bushes, these are own root, which means even if the winter kills the top part down to the ground, what comes up from the root is still the same rose bush we originally purchased. In some cases, I have had cottontail rabbits nibble some of my miniature roses down to a little stub. When the rose bush grew back, it was wonderful to see the same bloom, form, and color. The colors of the blooms on these little beauties are outstanding. Those beautiful Sunblaze rose blooms set against their nice green foliage truly is a sight to behold. However, if you just happen to be out for a walk around the rose garden when the morning sun kisses their blooms, well, let's just say your enjoyment level will move up several notches! As with all miniature roses, the word "miniature" nearly always refers to the size of the blooms and not necessarily the size of the bush. Some of the Sunblaze roses are slightly fragrant while others have no detectable fragrance. If fragrance is a must for your rose bed or garden, be sure to check the information on the Sunblaze rose bushes you have selected before you buy them.
List of Sunblaze Roses
Below is a listing of some fine Sunblaze miniature rose bushes:
Apricot Sunblaze Rose - Medium/Bushy - Dark Apricot with darker kissed edges
Autumn Sunblaze Rose - Short/Bushy - Orange-Red (Does not fade)
Candy Sunblaze Rose - Medium/Bushy - Hot Pink (Does not fade)
Red Sunblaze Rose - Straight Upright/Bushy - A popular red tone
Sweet Sunblaze Rose - Medium/Bushy - Creamy White Crimson edged becoming red as the bloom ages
Yellow Sunblaze Rose - Compact/Bushy - Bright yellow
Snow Sunblaze Rose - Medium/Bushy - Bright white
Some of my favorite Sunblaze roses are:
Rainbow Sunblaze Rose
Raspberry Sunblaze Rose
Lavender Sunblaze Rose
Mandarin Sunblaze Rose
(Important Note: Sunblaze and Parade roses are different lines of miniature roses and are sometimes confused with one another. Sunblaze is connected to Meilland and Parade roses are connected to Poulsen. Meilland is a family rose business in France now in the sixth generation of breeding and producing roses. Meilland is the hybridizer of the very popular and well-known hybrid tea rose Peace. The Poulsen family has been breeding roses in Denmark for about a century. Poulsen introduced a wonderful floribunda rose named Else back in 1924 that is still popular today.)
Gardening tips, videos, info and more delivered right to your inbox!
Sign up for the Gardening Know How newsletter today and receive a free download of our most popular eBook "How to Grow Delicious Tomatoes."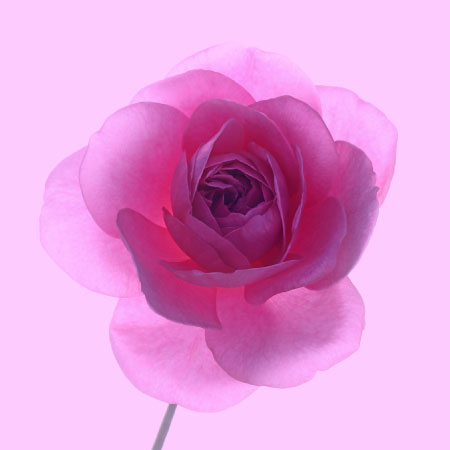 Stan V. Griep contributed to Gardening Know How for many years. An American Rose Society Consulting Master Rosarian in the Rocky Mountain District, he served as Gardening Know How's in-house expert on all things roses.