Birdbath Planter Ideas – How To Make A Birdbath Planter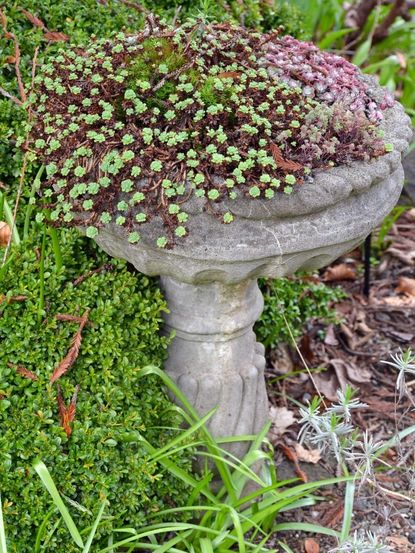 (Image credit: erperlstrom)
Is there an extra birdbath around your home or somewhere on your property? Since birdbaths are basically indestructible, you may have saved one until you find a perfect use for it.
Birdbath Planter Ideas
Maybe there are no birdbaths on your property at all but you'd like to include one somewhere in hopes you might entice part of a migrating flock. There are numerous DIY ideas available that include a bird bathing tray on top and a wide range of foliage plants, flowers, or both planted on a different level.
You can put together your own ideas for creating birdbath flowerpots. If necessary, you can even start with a new birdbath for your project or if there is not a used one available.
Decide first if you wish to attract birds or just make an ornamental element for the landscape. Some even sterilize old pieces to use indoors. If you choose the indoor idea, add a waterproof liner before planting to keep water from seeping through the concrete. If you want to draw birds to your landscape, include a birdfeeder and birdhouses. Some species build nests in trees, but others prefer building in a birdhouse. A birdbath tray is a nice addition.
How to Make a Birdbath Planter
When creating your own planter, consider what's already in your landscape and the options available for the stand.
Is there a tree stump available? If you have one of these, they're expensive to remove, as you may have learned. If it's going to be there anyway, might as well use it for a base for your DIY planters. Add soil into the crevices on top of the stump and plant succulents around the edges. Add small terracotta pots upside down to hold the bathing saucer. All the terracotta may be painted with any color or design you love.
Upside down pots have potential as the base in many ways. A coating or two of shellac makes paint last longer. Upcycle your existing stuff when possible. Get creative when putting together a birdbath planter.
Using a Birdbath as a Planter
There are many ways to plant inside the birdbath. Succulents are a great option, as most have shallow roots and the birdbath space is likely not too deep. Alternate plant colors and use some plants that cascade.
You may use miniature figurines of tiny houses and people to create a small landscape in the planter. These are called fairy gardens whether figures of fairies are used or not. You'll also find small signs that read 'Fairy Crossing' or 'Welcome to My Garden.' Upcycle small appropriate items you may already have around the house.
Add small tree like plants in a birdbath to create a forest in your fairy garden. Use even smaller plants as outdoor shrubs for your house or other buildings in the design. Use small pebbles and stones to create walkways and garden paths. You're only limited by your imagination when you put together this type of planting.
Gardening tips, videos, info and more delivered right to your inbox!
Sign up for the Gardening Know How newsletter today and receive a free download of our most popular eBook "How to Grow Delicious Tomatoes."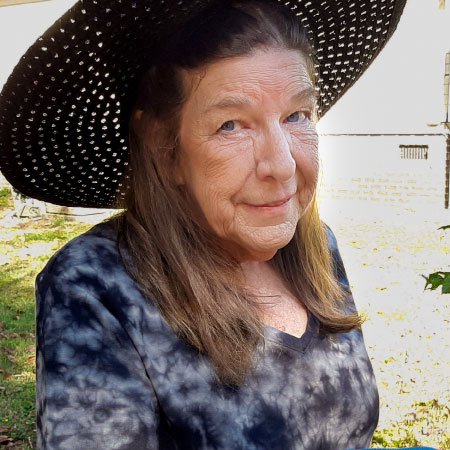 Becca Badgett was a regular contributor to Gardening Know How for ten years. Co-author of the book How to Grow an EMERGENCY Garden, Becca specializes in succulent and cactus gardening.