What Is A Bottle Tree: Learn About Bottle Tree History In Gardens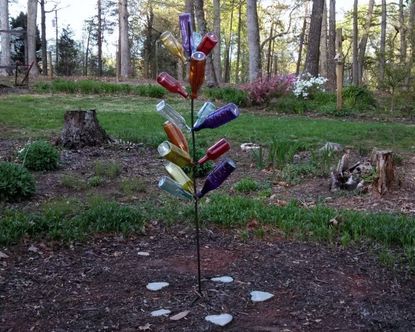 (Image credit: Gardening Know How, Nikki Tilley)
Garden art may be whimsical, practical, or just plain outrageous, but it does express the gardener's personality and interests. Bottle trees have a rich cultural background and provide a unique and recyclable option for homemade art. The practice hails from the Congo, but gardeners of any ilk will find bottle tree garden art a fun and fanciful way to brighten the natural landscape. Learn more here.
What is a Bottle Tree?
The bottle tree has a link to African beliefs and practices. It was thought the bottles trapped evil spirits that were killed when the sun's rays pierced through the glass exterior. The practice moved to the United States southern region, where, originally, they were made from blue Milk of Magnesia bottles hung on a dead crape myrtle tree skeleton. Modern versions may feature brown or multicolored bottles ranged around a spoked pole. This quirky folk art has a resurgence of popularity and follows no generalized rules. Unusual and interesting, bottle tree garden art is a unique and crafty way to repurpose old glass. Bottle tree ideas abound on the Internet and the practice is a fun way to introduce a distinctive piece of homemade art into your landscape.
Bottle Tree History
The noise made by wind playing across the mouth of a bottle evokes thoughts of ghosts, jinns, and even fairies or other supernatural beings. Along the African Congo, superstition dictated that harmful evil spirits lurked around the living. The sound made by a bottle caught in the wind appeared to verify that theory. If a bottle tree was erected, the spirits would become trapped in the bottles and could then be dealt with. Blue was apparently an attractive color to the spirits, so every effort was made to use cobalt bottles when erecting a tree. Bottle tree history indicates that the spirits were killed when the bottle heated in the sun, or sometimes the bottle was removed from the tree and set free in the river. These beliefs and practices migrated with Congolese immigrants and slaves and became a southern tradition in many neighborhoods. The colorful trees are fun and playful and have made their way across the United States. Making a bottle tree for garden protection and interest is an easy and wacky way to make your landscape stand apart from the rest.
Tips on Making a Bottle Tree for Garden Art
There are no hard and fast rules on building a bottle tree. Bottle trees are supposed to be funny expressions of your garden personality. You can go traditional and choose the blue bottles, which may be difficult to collect, or simply use a range of colored bottles. If you have a dead tree in your yard, prune the branches into an appealing scaffold and closer to the trunk, then simply hang the bottles as you wish along the limbs. A welded frame of rebar or iron bars works well if you have no dead trees in the landscape. You can also erect a thick post and adorn it with smaller sticks at attractive intervals around its form. Creative bottle tree ideas are only limited by your imagination.
Gardening tips, videos, info and more delivered right to your inbox!
Sign up for the Gardening Know How newsletter today and receive a free download of our most popular eBook "How to Grow Delicious Tomatoes."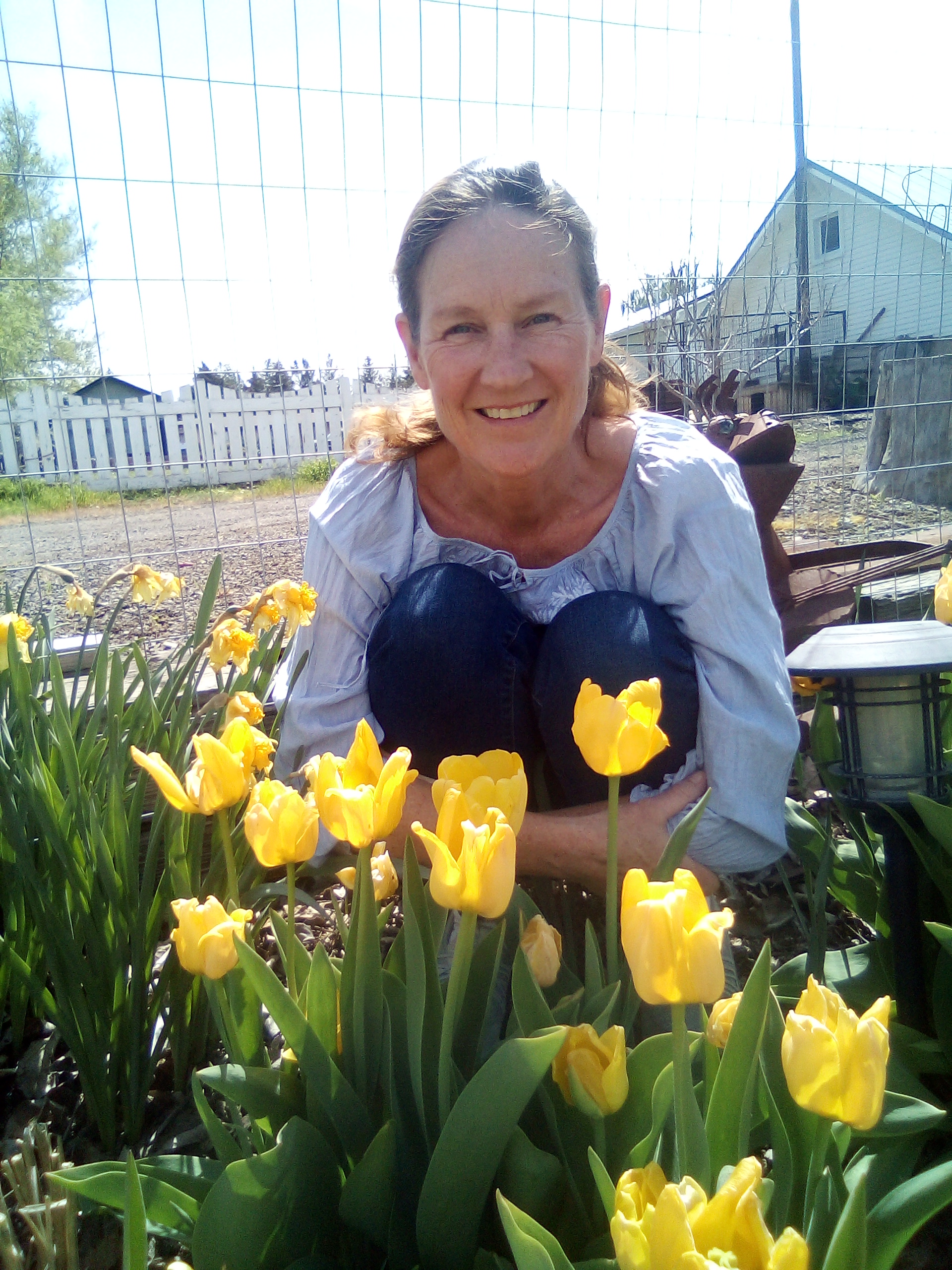 Bonnie Grant is a professional landscaper with a Certification in Urban Gardening. She has been gardening and writing for 15 years. A former professional chef, she has a passion for edible landscaping.