Tips For Getting Tulips To Rebloom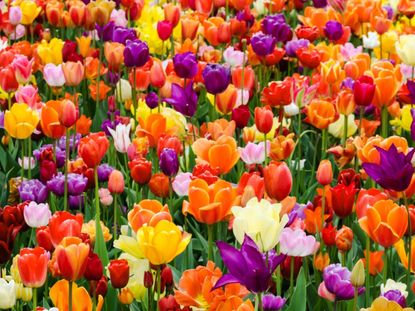 (Image credit: Sabine Hortebusch)
Tulips are a finicky flower. While they are graceful and beautiful when they bloom, in many parts of the country, tulips may only last a year or two before they stop blooming. This can leave a gardener wondering, "Why do my tulips bloom for several years and then go away?" or "Will tulips come back the next year if I plant them?" Keep reading to learn about what causes non flowering tulips and steps you can take to get tulips to bloom every year.
Reasons for Non Flowering Tulips
The overwhelmingly most common reason why tulips leaf out but don't bloom is simply that the environment needed for tulips to bloom every year is very specific. Tulips evolved in the mountains where it is often dry and there are hot summers and cold winters. Tulips planted in our gardens may not get this exact environment and they have a hard time forming a flower bud without it. Another less likely possibility for non flowering tulips is a lack of nutrients. All flower bulbs, not just tulips, need phosphorus in order to form flower buds. If your soil is lacking phosphorus, your tulips will not bloom every year.
Steps to Encourage Tulips to Bloom Every Year
First thing to consider when planting tulips is to realize that no matter how hard you try, you may simply not live in an area where tulips will last long. You may not want to go through all of the work that it will take to possibly get your tulips to rebloom. In many areas, gardeners simply treat tulips as annuals and it is okay if you decide to do this too. If you decide to try to get your tulips to rebloom year after year, the most important things you can do is choose the right location to plant your tulips. The location MUST be well drained and in full sun. The more intense the sun the better. Do not plant tulips near house foundations, driveways or other concrete forms if you live in slightly warmer climates. All spring blooming bulbs need a certain amount of cold to form flower buds, but this is especially important to tulips. If you live in USDA zone 5 or higher, concrete forms can actually keep the tulip bulbs warmer in the winter which will keep them from forming flower buds. Consider planting your tulips in mounds. Tulip bulbs planted in mounds will be in soil that is better drained than the surrounding soil. This dry soil will help tulips bloom. Plant only old fashioned tulips. While the newer hybrids are very spectacular, they are far less likely to rebloom from year to year. The old fashions tulips (heirlooms) are more forgiving when it comes to getting the right environment and are more likely to bloom year after year. Planting the tulips bulbs to the right depth will also help keep your tulips blooming annually. You should plant the tulip three times deeper than it is tall. Let the tulip leaves die back naturally. The leaves are how the plant stores enough energy to form the flower bulb. Since tulips have a hard enough time forming flower bulbs, they need all the energy they can get. It also helps to snip off faded tulip blossoms as soon as you can. Tulips that try to produce seeds will have less energy for forming next years flower. Last but not least, fertilize your tulip bulbs annually with a phosphorus rich fertilizer. This will help combat the less likely reason for non flowering tulips and will help give a little extra boost to tulips that may be on the edge in terms of being able to produce flowers from year to year.
Gardening tips, videos, info and more delivered right to your inbox!
Sign up for the Gardening Know How newsletter today and receive a free download of our most popular eBook "How to Grow Delicious Tomatoes."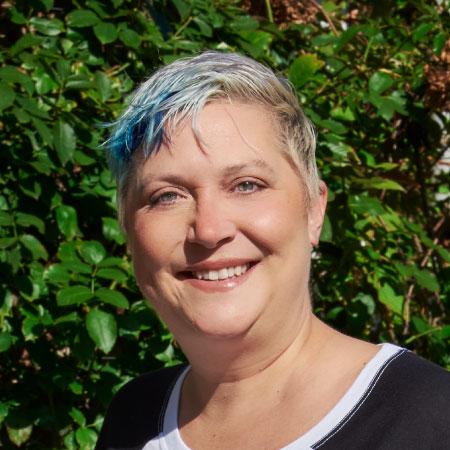 Founder of Gardening Know How
Heather Rhoades founded Gardening Know How in 2007 and built it up to what it is today.