Rose Varieties: What Are Some Different Types Of Roses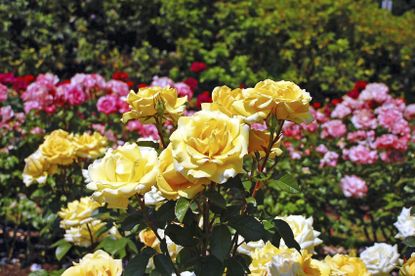 (Image credit: erperlstrom)
A rose is a rose is a rose and then some. There are different rose types and not all are created equal. Keep reading to learn more about the kinds of roses you might come across when looking for one to plant in the garden.
Different Varieties of Roses
The first roses started with the Old Garden or Species roses. Old garden roses are those that existed prior to 1867. Species roses are sometimes referred to as wild roses, such as Rosa foetida bicolor (Austrian Copper). Other varieties of roses, to some degree, are products of these types. With so many rose varieties available, how does one choose? Let's take a look at some of the most common along with their descriptions.
Hybrid Tea Rose and Grandiflora
Probably the most commonly thought of roses are the Hybrid Tea (HT) rose bushes followed closely by the Grandiflora (Gr). Hybrid Tea Rose has a large bloom or flare at the end of a long cane. They are the most popular roses sold at florist shops – generally upright growing plants from 3-6 feet (91 cm.-1.5 m.) and blooms available in most colors, except blue and black. Examples include:
Peace
Double Delight
Mr. Lincoln
Sundance
Grandiflora roses are a combination of hybrid tea roses and floribunda with some having one-bloom/flare stems and some with cluster blooms/flares (my Australian friends tell me that they call the blooms "flares"). The first Grandiflora rose bush was named Queen Elizabeth, which was introduced in 1954. Grandifloras are typically tall, elegant plants (growing to a 6 foot (1.5 m.) height is not uncommon), which bloom repeatedly during the season. Examples include:
Queen Elizabeth
Gold Medal
Octoberfest
Miss Congeniality
Floribunda and Polyantha
There are Floribunda (F) and Polyantha (Pol) rose bushes for our gardens as well. Floribundas were once called hybrid polyanthas. In the 1940s, the term floribunda was approved. They can be shorter bushes with smaller blooms in beautiful clusters of vibrant colors. Some bloom singularly, resembling the hybrid tea rose in form. In fact, disbudding some of the roses will lead to a bloom that is very similar to a hybrid tea. Floribundas with a cluster blooming habit make great landscape bushes, bringing gorgeous eye-catching color to the landscape. Examples include:
Iceberg
Angel Face
Betty Boop
Tuscan Sun
Polyantha rose bushes are generally smaller bushes but very hardy and sturdy. They like to bloom in pretty clusters that are approximately one inch (2.5 cm.) in diameter. Many use these roses for edgings or hedges in their gardens. Examples are:
Gabrielle Privat
The Fairy
The Gift
China Doll
Miniature and Miniflora
The Miniature (Min) and Miniflora (MinFl) roses are also quite popular and are very hardy plants that are grown on their own roots. Miniature roses can be small compact bushes that work well in containers/pots on the deck or patio, or they can be bushes that will nearly match the floribundas. Their height is usually between 15 and 30 inches (38 and 76 cm). It is important to research the growing habit for the miniature rose bushes to be sure they will work in the garden space or pot available. A good rule of thumb for these roses is that the word "miniature" refers to the size of the blooms, not necessarily the size of the bush. Some examples of miniature roses would be:
Daddy's Little Girl
Lavender Delight
Tiddly Winks
Bees Knees
Miniflora roses tend to have an intermediate bloom size that is larger than the miniature roses. This classification was adopted in 1999 by the American Rose Society (ARS) to recognize the evolution of the rose with their intermediate bloom size and foliage that is between that of the miniature roses and the floribunda. Examples include:
Patron
Foolish Pleasure
Sleeping Beauty
Memphis Music
Shrub Roses
Shrub (S) roses are good for large sized landscape or garden areas. These are known for their more sprawling habit, growing from 5 to 15 feet (1.5 to 4.5 m.) in every direction, given the right climate and growing conditions. Shrub roses are known for their hardiness and feature large clusters of blooms/flares. Within this group or type of roses are the English Roses hybridized by David Austin. Some examples would be:
Climbing Roses
I really cannot think of roses without envisioning Climbing (Cl) roses growing elegantly up and over an ornate arbor, fence or wall. There are large flowered climbing (LCl) roses as well as miniature climbing rose bushes. These, by nature, love to climb up nearly anything. Many require consistent pruning to keep them within a given area and can easily grow out of control if left without care. Some examples of climbing rose bushes are:
Awakening (LCl)
Fourth Of July (LCl)
Rainbows End (Cl Min)
Klima (Cl Min)
Tree Roses
Last, but certainly not least, are the Tree Roses. Tree roses are created by grafting a desired rose bush onto a sturdy standard cane stock. If the top part of the rose tree dies, the remaining portion of the tree rose will not produce the same blooms again. Tree roses need special attention to grow in cold climates, as without such care, the top desired part of the rose tree will freeze and die. *Article Note: The letters in parenthesis above, such as (HT), are the abbreviations used by the American Rose Society in their published Selecting Roses Handbook.
Gardening tips, videos, info and more delivered right to your inbox!
Sign up for the Gardening Know How newsletter today and receive a free download of our most popular eBook "How to Grow Delicious Tomatoes."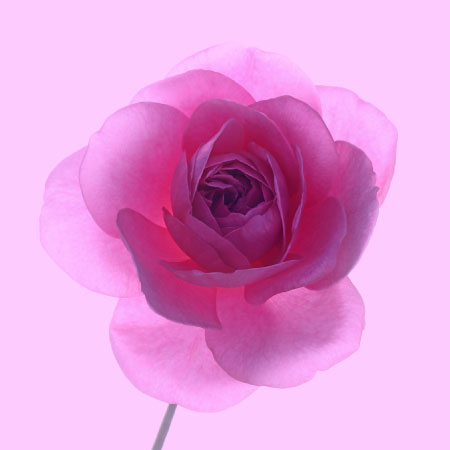 Stan V. Griep contributed to Gardening Know How for many years. An American Rose Society Consulting Master Rosarian in the Rocky Mountain District, he served as Gardening Know How's in-house expert on all things roses.