Climbing Rose Pruning: Tips For Cutting Back A Climbing Rose Bush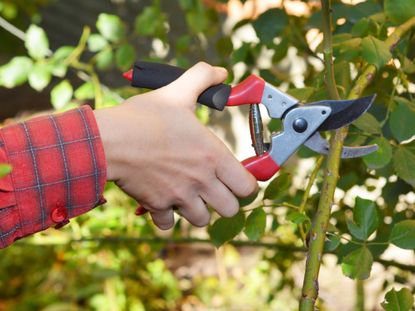 (Image credit: Lex20)
Pruning climbing roses is a little different from pruning other roses. There are a few things you need to consider when cutting back a climbing rose bush. Let's look at how to prune climbing roses.
How to Prune Climbing Roses
First and foremost, a good rule of thumb for pruning climbing rosebushes is to not prune them for two or three years, thus allowing them to form their long arching canes. Some die back pruning may be required but hold it to a minimum! The two or three years is a "training time" for you to keep them trained to a trellis or other feature of your garden; keeping them tied back and growing in the desired direction early on is of the highest importance. Not doing so will cause you much frustration in trying to train the rosebush to go where you want it to once it has grown truly out of control. Once it is time to prune a climbing rose bush, I wait until their new foliage has come on well enough that they show me where to prune them back. Pruning some climbing roses too soon will greatly diminish the blooms one gets for that season, as some bloom on the previous year's growth or what is known as the "old wood." Single blooming climbing roses should only be pruned right after they have bloomed. As these are the ones that bloom on the old wood, doing a spring pruning will take away most, if not all, of the blooms for that season. Be careful!! Removing up to one-quarter of the old wood after having bloomed to help shape or train the rosebush is usually acceptable. Repeat flowering climbing roses will need to be deadheaded often to help encourage new blooms. These rosebushes can be pruned back to help shape or train them to a trellis either in late winter or early spring. This is where my rule of waiting for the rosebush to show me where to prune applies very well. Remember, after climbing rose pruning, you need to seal the cut ends of the canes with Elmer's White glue to help stop the cane boring insects from causing problems with these roses too! I highly recommend using some long handled rose pruners for pruning climbing rosebushes, as the longer handles cut down on scratches and pokes. The long handled rose pruners also improve on your reach for these often tall rosebushes.
Gardening tips, videos, info and more delivered right to your inbox!
Sign up for the Gardening Know How newsletter today and receive a free download of our most popular eBook "How to Grow Delicious Tomatoes."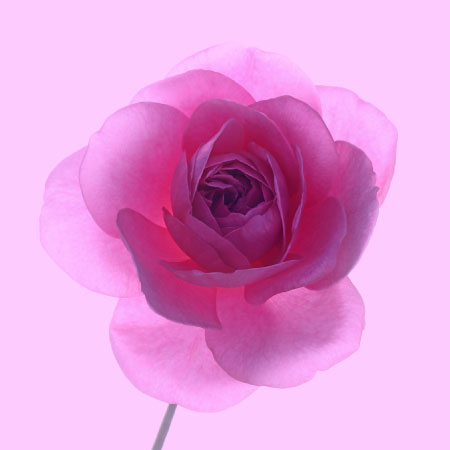 Stan V. Griep contributed to Gardening Know How for many years. An American Rose Society Consulting Master Rosarian in the Rocky Mountain District, he served as Gardening Know How's in-house expert on all things roses.