Rose Companion Planting: Companion Plants For Rose Bushes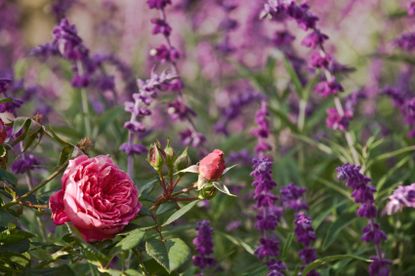 (Image credit: Kseniya Ragozina)
Companion plantings for rose bushes can add a nice touch to the rose bed. The companion plants can help hide the canes of the roses that have become bare as the rose bush has gotten taller. Companion planting can serve multiple purposes in the rose bed, just one of those being to hide the bare canes or leggy look that some taller roses and climbers get.
When to Start Companion Planting for Rose Bushes
With hybrid tea roses, wait a couple of years before doing any companion planting, as they need to get their root systems going well prior to adding any competition for water and nutrients. Truthfully, I would apply this same rule to all of the rose bush plantings as a good rule of thumb. Keep in mind that some companion plants can easily become overgrown, thus some maintenance to keep them under control will be required. However, we all know that the best-looking gardens get to be that way due to the shadow of the gardener!
Rose Companion Plants
Here is a listing of some great companion plants for roses and some of their benefits: Alyssum - Alyssum is a low-growing and fragrant groundcover that comes in colors of white, shades of pink, and shades of purple. This is an easy one to grow and really does add some eye-catching appeal to the rose beds. Garlic, Chives, Garlic Chives, & Onions - Rose lovers have planted these in their rose beds for many years. Garlic has been known to repel many pests that bother rose bushes. Garlic chives have interesting foliage, repel some pests, and their pretty, little clusters of white or purple flowers look wonderful with the rose bush's foliage. Chives and onions have been said to make roses more fragrant when they are planted nearby roses. Lavender (Lavendula angustifolia) - Lavender can be planted near roses. It has been noted in some cases to help keep aphids away from the rose bushes. Their pretty bloom spikes help dress up the rose bed and can be pruned back and the flowers can be dried and used for many purposes, perhaps a fine fragrant wreath for your home's décor. Marigolds - Use the lower-growing varieties to add beautiful enhancing colors to the rose bed. Marigolds have been known to repel many insect pests as well as help control harmful nematodes. Parsley - This is a great-looking herb in its own right with its ruffled foliage. Parsley is another one of the companion plants that help deter some insects that tend to bother rose bushes. Plus, this herb can be cut back when it gets a bit leggy and it will grow back nicely, adding pretty foliage to the rose bed all over again. Parsley can also be harvested for use in your kitchen for those culinary delights.
Tips About Rose Companion Planting
These are but a few of the companion plants that work well with rose bushes, as there are many more. Be sure to read the information available on any plant you are considering as a companion plant for your roses. Watch out for plants that can become very invasive and a real headache in the rose bed. Also, be sure to check on the companion plant's growth habit as to height. In many cases, you will want lower-growing companion plants, with the exception of climbing roses which may need taller growing companion plants to help hide some large, bare, lower canes. Many of the herbs will work well planted in the rose beds but, again, check their growth habits to be sure. It really is no different than being sure to read the label on any pesticide prior to its application. We need to be sure we are not creating a harmful situation in our gardens. One last consideration with companion plantings is to consider the pH level of the soil where the companion plants are to be planted. The rose bushes have an optimum pH of 6.5, so the companion plantings should also thrive at that pH level to perform as desired.
Gardening tips, videos, info and more delivered right to your inbox!
Sign up for the Gardening Know How newsletter today and receive a free download of our most popular eBook "How to Grow Delicious Tomatoes."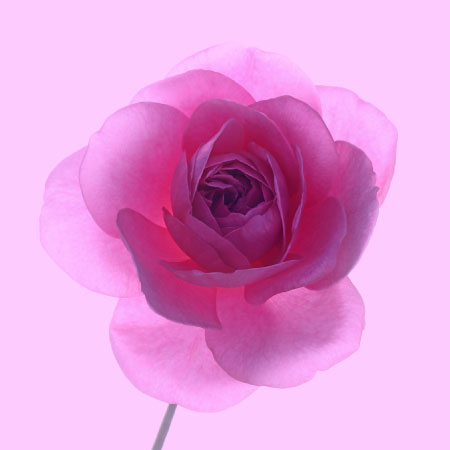 Stan V. Griep contributed to Gardening Know How for many years. An American Rose Society Consulting Master Rosarian in the Rocky Mountain District, he served as Gardening Know How's in-house expert on all things roses.