Halloween Inspired Plants: Learn About Plants With A Halloween Theme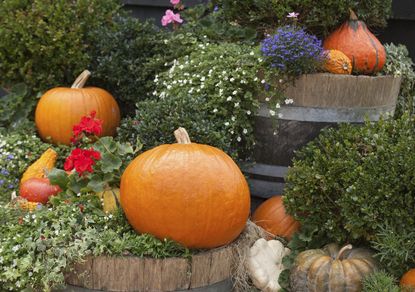 (Image credit: Massonstock)
Orange pumpkins are the icon of American Halloween festivities. However, the holiday is actually All Hallows Eve, a time when ghosts may emerge from their graves and scary things can happen at night. That opens up many more possibilities for plants for a Halloween garden. When you are selecting Halloween inspired plants, go for the interesting, the spooky, and the night-blooming. Read on for some tips about choosing plants with a Halloween theme.
Plants with a Halloween Theme
Of course you're going to see pumpkins everywhere as time ticks toward October 31st, but your selection of plants for a Halloween garden can't stop there. The current trend of carving out jack-o'-lanterns is a relatively recent one. Before pumpkins were popular for Halloween, kids carved turnips and the large, orange roots of mangold. So, when you are choosing Halloween garden plants to include in your festivities, pick those as well. In yesteryear, Halloween traditions had more to do with divining the future than they do today. Garden plants and fruits used for divination included the apple (of which when placed under the pillow, was said to produce dreams of a future spouse), flax, and hazelnuts. Other plants that can be associated with Halloween, or autumn in general, might include pots of chrysanthemums, asters, sneezeweed or other daisy-like plants.
Choosing Halloween Garden Plants for Night
All the best Halloween festivities take place at night, including the custom of trick-or-treating. That's why the best Halloween inspired plants are those that flower only at twilight. These plants are perfect for a Halloween-themed garden, even in midsummer.
Evening primrose- Evening primrose have satiny night-blooming flowers with long stamens. They open every evening until the first frost, exuding a gorgeous, sweet, lemony fragrance.
Sweet nicotiana- Sweet nicotiana, another night-bloomer, fills the night air with a scent like jasmine.
Moonflowers- Moonflowers, with their huge trumpet blossoms, open at sunset and close by the following noon.
How about plants that pop open like fireworks at dusk? "Midnight Candy" night phlox are closed tight all day long but open like little stars when twilight comes. Evening stock plants also wait until dusk to open and pour out their fragrance.
Halloween Inspired Plants with Scary Names
Why not grow witches' thimbles or devil's nettle in your spooky Halloween garden? If you've never heard of witches' thimbles, it's an alternate common name for both the foxglove and bluebells. Devil's nettle is also called yarrow. Several centuries ago, gardeners who grew these plants were labeled a witch, but today these are great plants with a Halloween theme. Look for plants with weird or creepy names when you are choosing Halloween garden plants. Here are a few ideas:
Consider making name tags so that these Halloween inspired plants create the proper scary effect.
Gardening tips, videos, info and more delivered right to your inbox!
Sign up for the Gardening Know How newsletter today and receive a free download of our most popular eBook "How to Grow Delicious Tomatoes."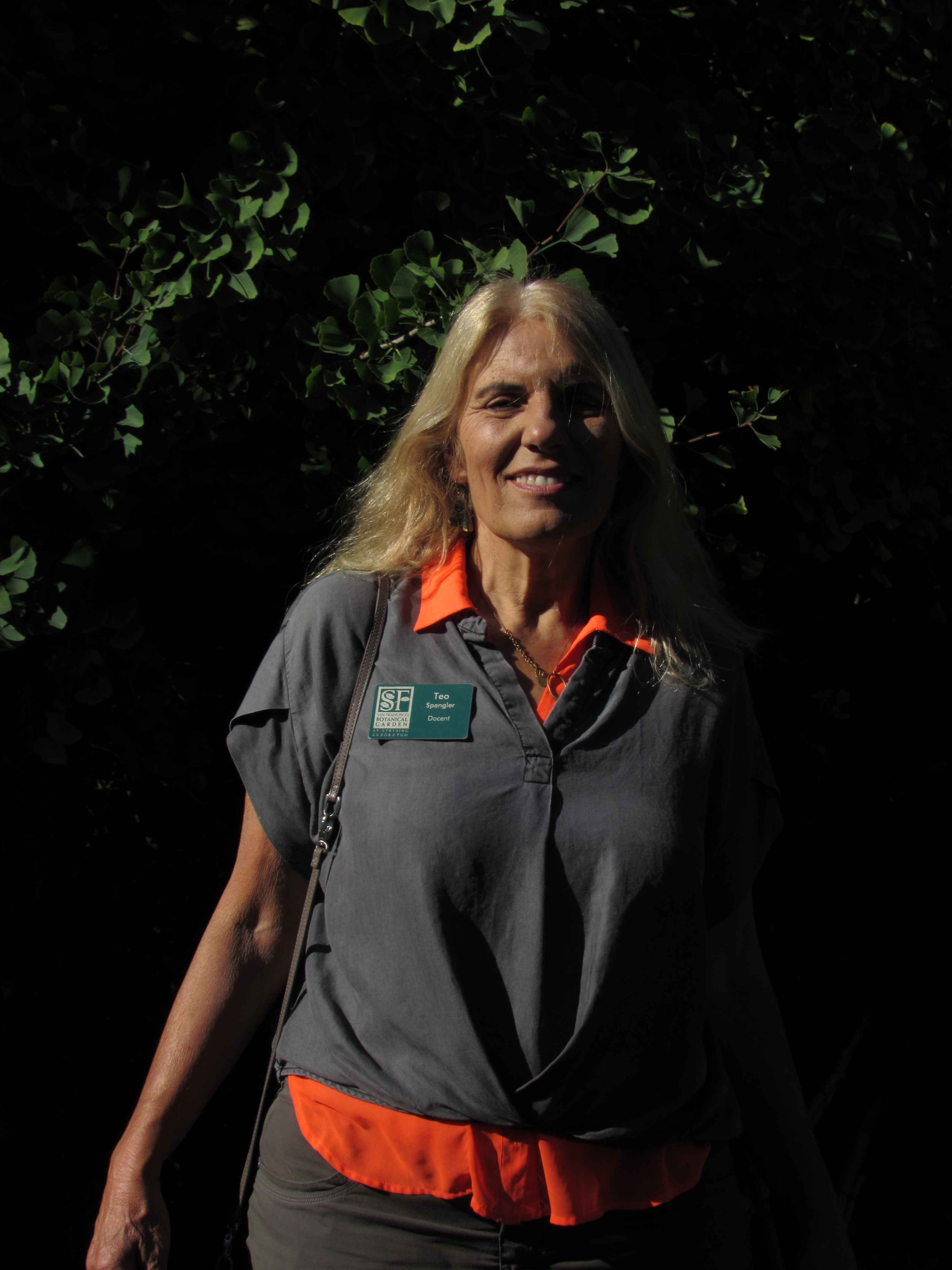 Teo Spengler has been gardening for 30 years. She is a docent at the San Francisco Botanical Garden. Her passion is trees, 250 of which she has planted on her land in France.