Poolside Plant Info: Tips For Planting Around Pools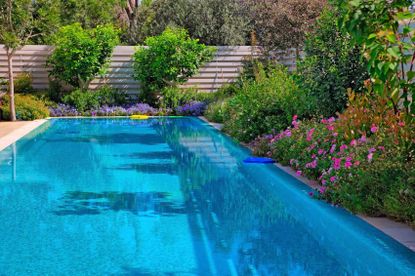 (Image credit: Ekaterina_Lin)
If you are lucky enough to live where an outdoor pool is a way of life, you are aware of the messes some adjacent plants can make. Poolside gardens create clogged filters that become part of your way of life and straining out plant material becomes a chore. There are plenty of plants that are low on the mess scale and more suitable for planting poolside. What are some poolside plants? Read on for a few no-fuss suggestions.
Planting Around Pools
Planting around pools raises some concerns and challenges.
Poolside Plant Info
Whether planting them in the ground around your pool or growing them in containers, there are a number of poolside plants that you can add.
Good Plants for Poolside Gardens
Leaf litter from large leaved plants is actually easier to deal with than those pesky little leaves. Either way, it will pose a problem if you aren't vigilant on cleaning your filters. If you have a pool service, you probably won't care, but if you do your own pool service, the leaves may become a nuisance over time. That being said, succulent plants afford a nice way to dress up the area with little debris.
What are some poolside plants with low leaf litter? Good examples of trees are:
Lower profile bushes might include:
Plants for Poolside Pots
One of the best ways to manage plant care is by using large containers or pots. This allows you to bring in several interesting colors and textures all in one container. The mixes create brilliant shows with plenty of variety. Plants for poolside pots will require additional watering, as containers tend to dry out more quickly than garden beds. Trailing plants like creeping jenny or desert broom can cascade over the edges of the planter. Then fill in with other flowering or uniquely foliaged species such as:
Plants around the pool must be able to withstand the high light reflection off the water. The area around the pool may be tiled or concrete, but either way it gets super hot. Plants will need more frequent irrigation and should be heat loving and drought tolerant. Raise container plants off the hot surface with rollers or saucers. When you do plant, leave plenty of room in the pot for air circulation. Poolside gardens enhance the area and create an inviting ambiance that your friends and family won't be able to wait to share with you.
Gardening tips, videos, info and more delivered right to your inbox!
Sign up for the Gardening Know How newsletter today and receive a free download of our most popular eBook "How to Grow Delicious Tomatoes."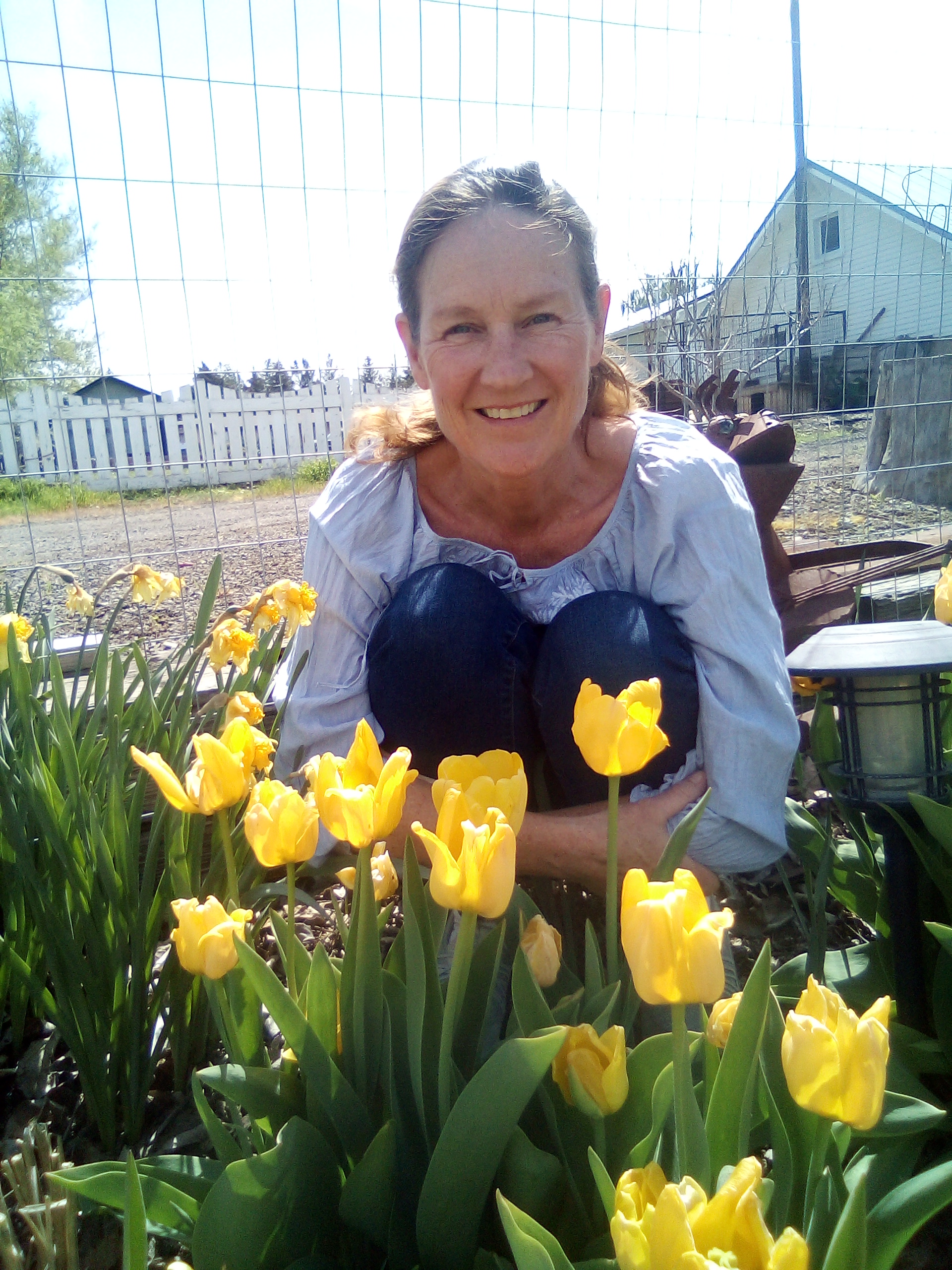 Bonnie Grant is a professional landscaper with a Certification in Urban Gardening. She has been gardening and writing for 15 years. A former professional chef, she has a passion for edible landscaping.