What Is An Instant Garden: Tips For Making A Garden Overnight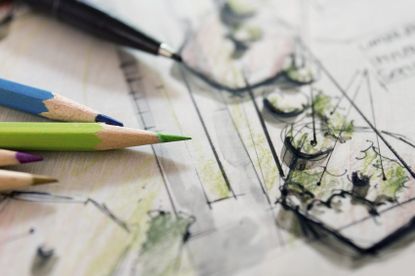 (Image credit: andreaskrappweis)
Whether you've suffered from a sudden loss of plants, are having difficulty booking garden space for a special event, or simply lack a green thumb, then creating instant gardens may be just the thing for you. So what is an instant garden? Keep reading to learn more.
What is an Instant Garden?
An instant garden is essentially a quick shortcut for making a garden overnight using potted plants, both flowering and foliage. Here is an example: Only two days before my daughter's wedding in June, the bride-to-be appears on my doorstep with tears streaming down her soft face. "Oh mom, what am I going to do? The English Garden we were going to have the reception in has been vandalized!" "Calm down, sweetie. We'll just have the reception in the backyard here," I quickly chimed in, hoping to stop her tears. "But mom, no offense, this is no English Garden," she said, clearly worried. I was going to have to come up with a sophisticated, charming, not to mention blooming garden in less than two days. Luckily, I was able to design a plan for an "instant garden" that everyone at the reception raved about. Here's how I did it...
How to Create an Instant Garden
When creating instant gardens, start by figuring out how much space you have to work with. For instance, drawing it up on a piece of graph paper with each square representing a square foot (0.1 sq. m.) of my yard, I put my imagination to work dreaming up my new, instant flower garden plan. Using colored pencils (you could use markers or crayons too), decide on your color scheme throughout the instant garden. I chose to place annuals, like petunias, marigolds, or zinnias, per square foot (0.1 sq. m.), focusing on pink, blue, and purple colors. I also wanted to place some potted plants, a classic instant garden choice, around the reception area to add diversity to my plant scheme. Next comes the shopping list. Realistically, you can't create a large instant flower garden plan in two days without doing a little spending at your favorite nursery or home and garden store. I wrote down all the plants I wanted to buy to fill in most of the spaces in my new garden beds. I also wanted to add some style to the garden, so I jotted down a concrete birdbath, a rustic birdhouse, some stepping stones to wind their way through the garden bed, and whatever other accessories seemed appropriate to our reception, like citronella torches perhaps.
Making a Garden Overnight
After picking up all of the items I needed for making a garden overnight, it was time to go to work. I added some compost and slow-release fertilizer to my garden beds, tilling it into the soil which had already been loosed with a pitchfork, and I let the whole mixture sit overnight. Many gardeners believe this rest period is important to allow the soil micro-organisms to get settled and all the ingredients in the soil to meld. Also, be sure to allow your plants to sit outside overnight in the place where they will be planted so they can get used to that garden bed's particular microclimate. Otherwise, your plants may experience shock, wither, and possibly die. The day of the wedding arrived. Early that morning, I planted all of the gorgeous full-blooming annual flowers that I had purchased from the nursery in their pre-selected spots. Then, I hung the potted baskets of bright purple and pink fuchsias under the large white tent that had been set up for food and drink and displayed a few, large Victorian urns filled to overflowing with delicate ivy and begonia plants near the entrance to the yard. Placing the birdbath and birdhouse, stepping stones, and torches took only a few more minutes. It was very enjoyable seeing it all come together so nicely and so quickly! An old garden bench right in between two flower beds made it seem cozy and complete. After watering all of the plants in and spreading some finely chopped cedar bark mulch on top of the soil, although you could use gravel or whatever mulch suits your style, it was time to get ready for the wedding. Seeing the joy on my daughter's face when she arrived that evening made all of the elbow grease I poured into my instant garden worth it. Whether you're creating instant gardens for a special event like a family reunion or a birthday party, or you're just short on gardening time in general, the result will be spectacular!
Gardening tips, videos, info and more delivered right to your inbox!
Sign up for the Gardening Know How newsletter today and receive a free download of our most popular eBook "How to Grow Delicious Tomatoes."
Arista Hageman is a writer for Gardening Know How who specializes in flower gardening.