What Is An Herb Knot Garden: Growing A Small Kitchen Knot Garden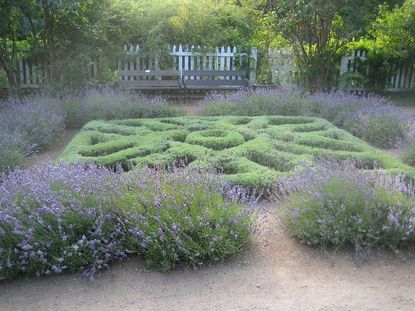 (Image credit: K Mick )
Plants lend their many attributes to the garden just by being themselves, but a knot garden is a unique way to really let them shine and contribute with texture, pattern, and fragrance. What is an herb knot garden? This is a traditional and formal method of placing herbs in an attractive pattern. Knot garden design can be done by the lay person, but you need a plan and the right kinds of herbs.
What is an Herb Knot Garden?
Picture an English country estate with fragrant herbs planted in symmetric rows and appealing geometric angles and ribbons. The scents, color, and textures are displayed at their best advantage to make a small kitchen knot garden both useful to the cook and a beautiful display. The first step in knot garden design is planning the planting area. It is helpful to use colored sand or even spray paint to line out the areas that will be planted. Knot garden plants should be chosen for their similarity in care and site, and then placed so that the tallest plants aren't covering up the lowest. Consider how to weave color and texture together. There are many traditional knot garden designs which are generally bordered by a pathway in a small kitchen knot garden. Larger spaces may have the paths integrated with the planted sections.
Plants to Use for Herb Knot Gardens
Herbs are the conventional types of plants used in a knot garden, but you can also use other complimentary plants. The idea is to match form and texture in a harmonious blend where knot garden plants complement each other. It is best to stick with just a few plants so the design is cohesive. Planting should be in "ribbons" of similar plants overlaid by a length of another type of plant. If you want a very formal look, border each ribbon with pruned topiary. Otherwise, let the garden grow naturally or keep the herbs trimmed evenly. The effect can produce circles, diamonds, and concentric curves that attract the eye. Plant selection should take into account the site and general plant needs. Most herbs appreciate well-drained, even gritty soil in full sun. Make sure there is some air circulation among the plants. Use colored rock, pavers, bricks or groundcovers for the path around the knot garden design.
Types of Knot Garden Plants
Small kitchen knot gardens need smaller, lower growing plants to appreciate the design. Choose any variety of thyme, pinks, creeping germander, dwarf myrtle, and lamb's ears. Very traditional gardens would have sage, rosemary, lavender, and savory. Border the entire design with dwarf boxwood or for a wilder look, Artemisia or even hens and chicks.
Care of Small Kitchen Knot Gardens
Water the garden every few days as young plants establish. Watch for weeds and pest invaders and deal with them as they occur. Prim, proper borders such as boxwood hedges will need trimming a few times per year to maintain a sharp edge. Prune out the spent herb flowers and trim any plants that get past the design. In fall, mulch around the plants and trim them back in late winter to early spring so they can burst forth fresh and glorious. Knot gardens are a fun and beautiful way to bring fresh scents and flavors into the home. Use the herbs in cooking or just cut and hang bunches for the scent and homey show.
Gardening tips, videos, info and more delivered right to your inbox!
Sign up for the Gardening Know How newsletter today and receive a free download of our most popular eBook "How to Grow Delicious Tomatoes."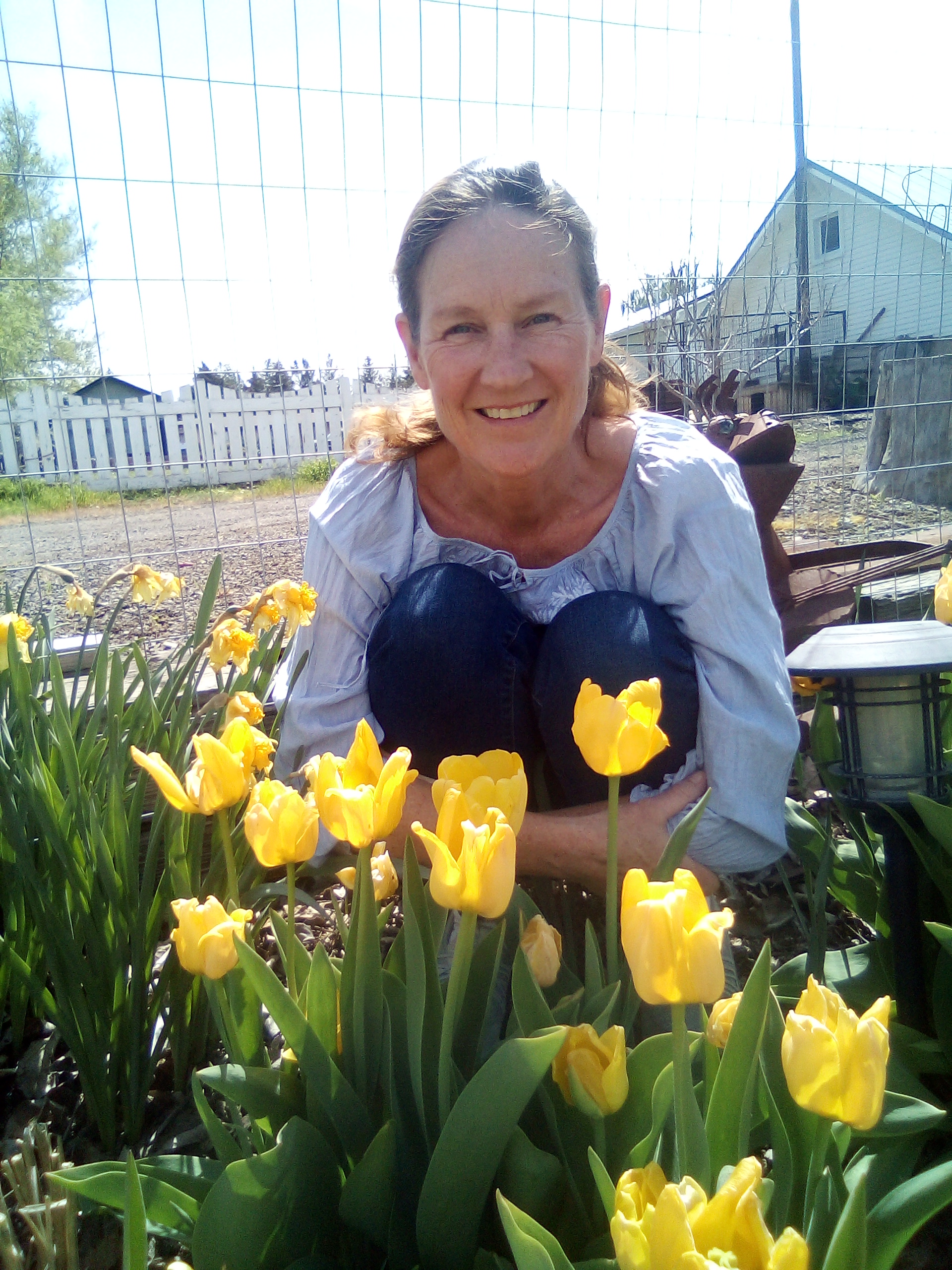 Bonnie Grant is a professional landscaper with a Certification in Urban Gardening. She has been gardening and writing for 15 years. A former professional chef, she has a passion for edible landscaping.