East North Central Lawns: Alternatives To Grass In Upper Midwest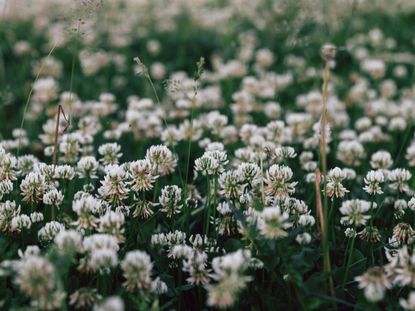 (Image credit: Svyatoslav Balan)
East North Central lawns in states like Michigan, Minnesota, and Wisconsin have long been green turf grass. Have you ever considered an alternative though? Native lawns, meadows, and pollinator gardens are popular alternatives that are gaining ground and homeowners realize all the benefits of ditching traditional grass.
Why Choose Alternatives to Grass in Upper Midwest States?
Turf grass looks nice and feels good on bare feet. It's ideal for sports and other games, but there are drawbacks as well. Turf lawns require a lot of maintenance to look good and be healthy. It drains resources, especially water, and is not ideal for native wildlife.
Some great reasons to consider alternatives to grass for your upper Midwest lawn include:
Using less water
Avoiding pesticides and fertilizers
Spending less time on maintenance
Attracting pollinators
Attracting native species of insects, birds, mammals, and reptiles
Enjoying natural beauty and plants well adapted to your local environment
Alternative Lawn Options for East North Central States
There are several options for upper Midwest lawn alternatives. In fact, just replacing half of your turf grass with an alternative, or multiple different types of plants, will make a difference and give you a more interesting and sustainable yard.
One alternative to consider is different types of grasses, including native species. Use a mix of warm and cool season groundcover grasses so you will have green from spring through fall.
Native warm grasses include:
Cool season grasses include:
Streambank wheatgrass
Thickspike wheatgrass
A meadow lawn is another great alternative. Mix together native grasses and native wildflowers for a natural look and to attract pollinators. Wildflowers native to the region include:
Finally, groundcovers can make for a lovely alternative to turf grass. Choose varieties that tolerate shade or need sun based on your lawn. Some are native and some are not but both do well in this region:
An alternative lawn can easily start to look sloppy and a neat and tidy turf grass lawn is certainly appealing. The best way to do a native or alternative yard is with good planning and a mix of plant types. For instance, turn one section into a native meadow but keep flower beds with annuals and perennials. Or replace areas of turf with a few patches of groundcover.
Gardening tips, videos, info and more delivered right to your inbox!
Sign up for the Gardening Know How newsletter today and receive a free download of our most popular eBook "How to Grow Delicious Tomatoes."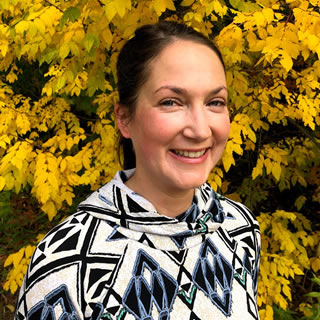 Mary Ellen Ellis has been gardening for over 20 years. With degrees in Chemistry and Biology, Mary Ellen's specialties are flowers, native plants, and herbs.