Amsonia Plant Care: Tips For Growing Amsonia Plants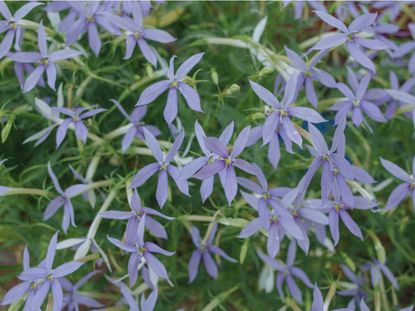 (Image credit: Fanliso)
For those looking to add something unique to the flower garden as well as seasonal interest, consider growing Amsonia plants. Keep reading to learn more about Amsonia plant care.
Amsonia Flower Information
The Amsonia flower is a North American native with a long season of interest. It emerges in spring with willowy foliage that forms a neat, rounded mound. In late spring and early summer, loose clusters of half inch (1 cm.), star-shaped, blue blossoms cover the plant, giving rise to the common name blue star. After the flowers fade, the plant continues to look good in the garden, and in fall, the foliage turns bright yellow-gold. Amsonia blue star plants are at home along woodland streams or in cottage gardens, and they also do well in beds and borders. Amsonia makes an ideal addition to blue garden schemes too. The two species that are readily available from nurseries and seed companies are willow blue star (A. tabernaemontana, USDA zones 3 through 9) and downy blue star (A. ciliate, USDA zones 6 through 10). Both grow up to 3 feet (91 cm.) tall and 2 feet (61 cm.) wide. The main difference between the two is in the foliage. Downy blue star has shorter leaves with a downy texture. Willow blue star flowers are a darker shade of blue.
Amsonia Plant Care
In soils that are constantly moist, Amsonia prefers full sun. Otherwise, plant it in light to partial shade. Too much shade causes the plants to sprawl or flop open. Ideal Amsonia growing conditions call for a humus-rich soil and a thick layer of organic mulch. When growing Amsonia plants in sandy or clay soil, work in as much compost or well-rotted manure as possible to a depth of 6 to 8 inches (15-20 cm.). Spread at least 3 inches (8 cm.) of organic mulch such as pine straw, bark, or shredded leaves around the plants. The mulch prevents water evaporation and adds nutrients to the soil as it breaks down. After the flowers fade, feed each plant a shovelful of compost and cut back plants growing in shade to a height of 10 inches (25 cm.). Never allow the soil to dry out, especially when the plants are growing in full sun. Water slowly and deeply when the surface of the soil feels dry, allowing the soil to absorb as much moisture as possible without becoming soggy. Discontinue watering in fall. Good companions for Amsonia blue star plants include Bridal Veil astilbe and wild ginger.
Gardening tips, videos, info and more delivered right to your inbox!
Sign up for the Gardening Know How newsletter today and receive a free download of our most popular eBook "How to Grow Delicious Tomatoes."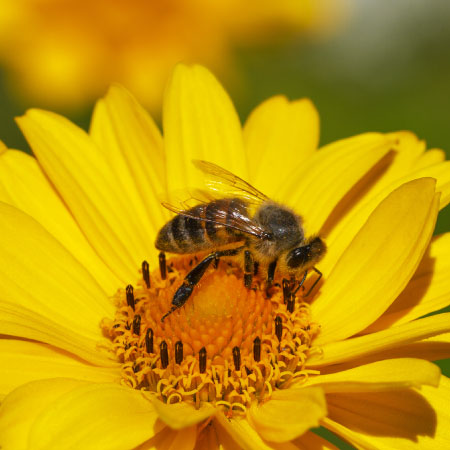 Jackie Carroll has written over 500 articles for Gardening Know How on a wide range of topics.