Growing Plumbago Plants - How To Care For A Plumbago Plant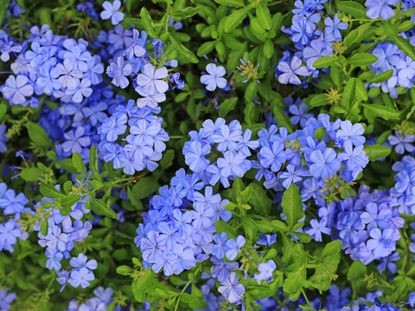 (Image credit: GOLFX)
The plumbago plant (Plumbago auriculata), also known as the Cape plumbago or sky flower, is actually a shrub and in its natural surroundings can grow 6 to 10 feet (2-3 m.) tall with a spread of 8 to 10 feet (2.5-3 m.). It is native to South Africa and knowing this provides the first clue to how to grow plumbago, along with where to grow one. Plumbago thrives in the South African heat and in the United States it is found growing year-round in the southernmost parts of Texas and Florida. Plumbago plants are sprawling shrubs with branches that resemble vines. It is prized for the profusion of blue phlox-like flowers it produces for extended periods of time. It has few pests and diseases are rare. Two additional bonuses are its deer resistance and, once established, these easy-growing shrubs also tolerate drought.
How to Grow a Plumbago Plant
If you live in a USDA plant hardiness zone of 9-11, caring for plumbago will be much easier, and your selection of where to grow plumbago is endless. Size should be taken into account when deciding where to grow. Plumbago shrubs need plenty of room. It will grow as an evergreen shrub and makes an excellent foundation plant. It is beautiful when planted over a stone or wood retaining wall, allowing its branches to cascade over in a waterfall of foliage and unusual blue flowers—and it will bloom all year long. Because of its pest and disease resistance, how to care for plumbago is pretty basic. It blooms best in full sun but will tolerate some shade if you are willing to sacrifice some of the bloom. As with most plants, it prefers fertile, well-drained soil, but again, it isn't fussy. Slightly acidic, slightly alkaline, clay, sand, or loam -- where to grow plumbago in your zone is really a matter of where to dig the hole! These shrubs do tend to become leggy, so plumbago care does involve occasional pruning and you'll sacrifice the bloom if you trim too often or too much.
How to Care for a Plumbago in Cooler Climates
After learning about the wonderful attributes of plumbago plants and the ease of plumbago care, some of you gardeners are now asking about how to grow a plumbago plant or where to grow plumbago if you live outside zones 9-11. Well, if you're in zone 7 or 8, you're in luck. These sturdy shrubs make great container plants. Use a good potting medium with a neutral pH and make sure the container leaves plenty of room for your shrub to grow. Enjoy it outdoors while the weather is warm. Water it regularly, fertilize it each spring and it will grow two to three feet (61-91 cm.) tall with a four foot (1 m.) spread. When freezing temperatures threaten, how to care for plumbago becomes a matter of cutting it back and putting it in your garage or any area where it will be protected from frost and freeze. Depending on the specialized and individual climate of your garden, you might consider how to grow a plumbago plant in the ground. Again, you'll have to cut it back after the first frost and blanket the area with heavy mulch, but in the spring, your plumbago plant will re-emerge to bloom from summer to fall. For the rest of us, we can only envy the beauty and ease of care our gardening neighbors to the south enjoy in owning a plumbago plant.
Gardening tips, videos, info and more delivered right to your inbox!
Sign up for the Gardening Know How newsletter today and receive a free download of our most popular eBook "How to Grow Delicious Tomatoes."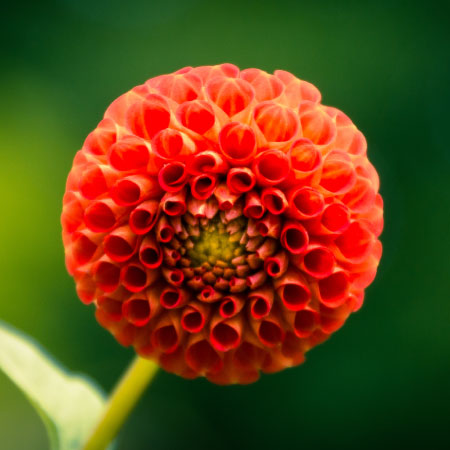 Jackie Rhoades began writing for Gardening Know How in 2010.