Best Seaside Garden Plants: Choosing Plants For A Seaside Garden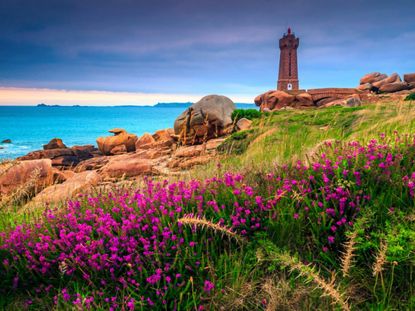 (Image credit: Janoka82)
If you're lucky enough to live on or near the beach, you'll want great seaside plants and flowers to show off in your great location. Choosing seaside plants and flowers is not difficult, once you learn what to look for when picking out plants for a seaside garden.
How to Choose a Seaside Plant
Many seaside landscape areas are in a full sun location, and shrubs and trees for coastal usage have to be tolerant of sea spray. High winds are common at the beach and soil is sandy, meaning water retention can be a problem with plants for a seaside garden. There are many plants for a seaside garden that tolerate these elements. Plants are categorized as having low, medium, and high salt and sea spray tolerance. Learn how to choose a seaside plant and learn which plants for a seaside garden offer the best performance. The best seaside garden plants tolerate hot coastal sun, extreme winds, and sandy soil. Following are some of the most commonly used seaside plants and flowers:
Trees and Shrubs for Coast
Yaupon holly (Ilex vomitoria) and wax myrtle (Myrica cerifera) shrubs are widely used on the ocean-facing side of beach gardens, having a high salt tolerance. Both tolerate full sun to light shade, and both are long-lived specimens that get tall enough, 10 to 20 feet (3-6 m.), to form a barrier or privacy hedge. Larger trees with a high salt tolerance include the Eastern red cedar (Juniperus virginiana) and the Southern magnolia (Magnolia grandiflora). Combine these with highly salt tolerant grasses, like Maiden grass (Miscanthus sinensis) or Muhly grass (Muhlenbergia capillaries), which grow well in the well-draining, sandy soil found in beach areas. These are some, but by no means all, of the best seaside garden plants for the garden with no barrier to the ocean.
Moderate and Low Tolerant Seaside Plants
Beach gardens that have a barrier, such as a home, fence, or windbreak between them and the ocean can use moderate or low tolerance salt spray plants. Seaside plants and flowers with moderate salt tolerance are:
Other flowering plants with medium salt tolerance include:
Mexican heather (Cuphea hyssopifolia)
seashore mallow (Kosteletzkya virginica)
purple heart (Setcreasia pallida)
When you are shopping for seaside plants and flowers, have a garden plan and check your plant's salt tolerance before purchase. Even plants with a low salt tolerance can be plants for a seaside garden by following the steps below:
Mulch after planting.
Work in compost to improve soil and help with water retention.
Man-made fences offer some protection from the salty spray.
Use overhead irrigation often to remove salt from foliage.
Gardening tips, videos, info and more delivered right to your inbox!
Sign up for the Gardening Know How newsletter today and receive a free download of our most popular eBook "How to Grow Delicious Tomatoes."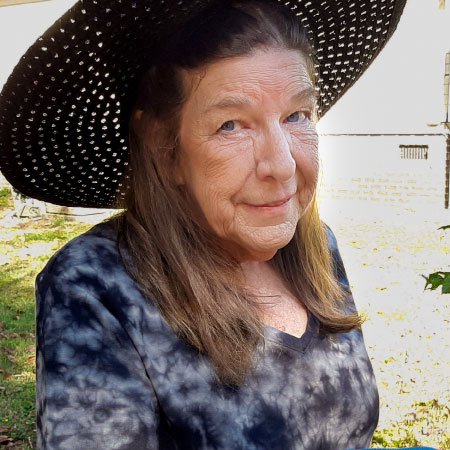 Becca Badgett was a regular contributor to Gardening Know How for ten years. Co-author of the book How to Grow an EMERGENCY Garden, Becca specializes in succulent and cactus gardening.