How To Turn Green Tomatoes Red & How To Store Tomatoes In The Fall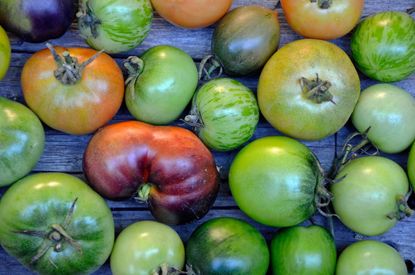 (Image credit: erperlstrom)
When there are too many green tomatoes on a plant, ripening can be delayed, as it requires a lot of energy from the plant for this process to occur. Cooler fall temperatures can also inhibit ripening. Wondering how to make tomatoes turn red can be frustrating for a gardener. Harvesting green tomatoes and storing them indoors will help conserve the plant's energy; thus allowing you to enjoy your crop well into fall. Even better, learning how to store tomatoes and making them turn red is easy.
How to Make Tomatoes Turn Red
Getting tomatoes to turn red is not difficult. There are several methods that can be used for making tomatoes turn red. One way how to turn green tomatoes red is to ripen mature green tomatoes in a well-ventilated area at room temperature, checking their progress every few days and discarding unsuitable or soft ones. The cooler the temperature, the longer the ripening process will take. For instance, mature green tomatoes will usually ripen within a couple of weeks in warmer temperatures (65-70 F./18-21 C.) and about a month in cooler temperatures (55-60 F./13-16 C.). One of the best ways for getting tomatoes to turn red is by using ripening bananas. The ethylene produced from these fruits helps with the ripening process. If want to know how to turn green tomatoes red but only have a few on hand, using a jar or brown paper bag is a suitable method. Add two to three tomatoes and one ripening banana to each jar or bag and seal closed. Place them in a warm area away from sunlight and check regularly, replacing the banana as needed. Tomatoes should ripen within one or two weeks. Using an open cardboard box for getting tomatoes to turn red is suitable for numerous tomatoes. Line the box with newspaper and place a layer of tomatoes on top. Although a second layer can be added, do this only when necessary, as tomatoes are prone to bruising. Add a few ripening bananas and place the box in a cool but slightly humid area away from sunlight.
How to Store Tomatoes
As with the ripening process, green tomatoes can be stored in different ways. In some cases, taking up the entire plant, rather than picking individual tomatoes, may be required. Simply pull up the plants with roots attached and carefully shake off excess soil. Hang them upright in a sheltered location to ripen. They can also be placed in single layers on shelves or within shallow containers and boxes. Green tomatoes should be stored in temperatures between 55 and 70 F. (13-21 C.). Ripe tomatoes can be stored in slightly cooler temperatures. Remove stems and leaves before storing tomatoes this way. Make sure the storage area is away from direct sunlight and not too humid. Excessive humidity can cause tomatoes to rot. Suitable storage areas include garages, cellars, porches, or pantries. Learning how to store tomatoes and how to make tomatoes turn red will eliminate overcrowding fruits on the vine. Harvesting green tomatoes on a regular basis is a great way to continue enjoying your crop well into the fall season.
Gardening tips, videos, info and more delivered right to your inbox!
Sign up for the Gardening Know How newsletter today and receive a free download of our most popular eBook "How to Grow Delicious Tomatoes."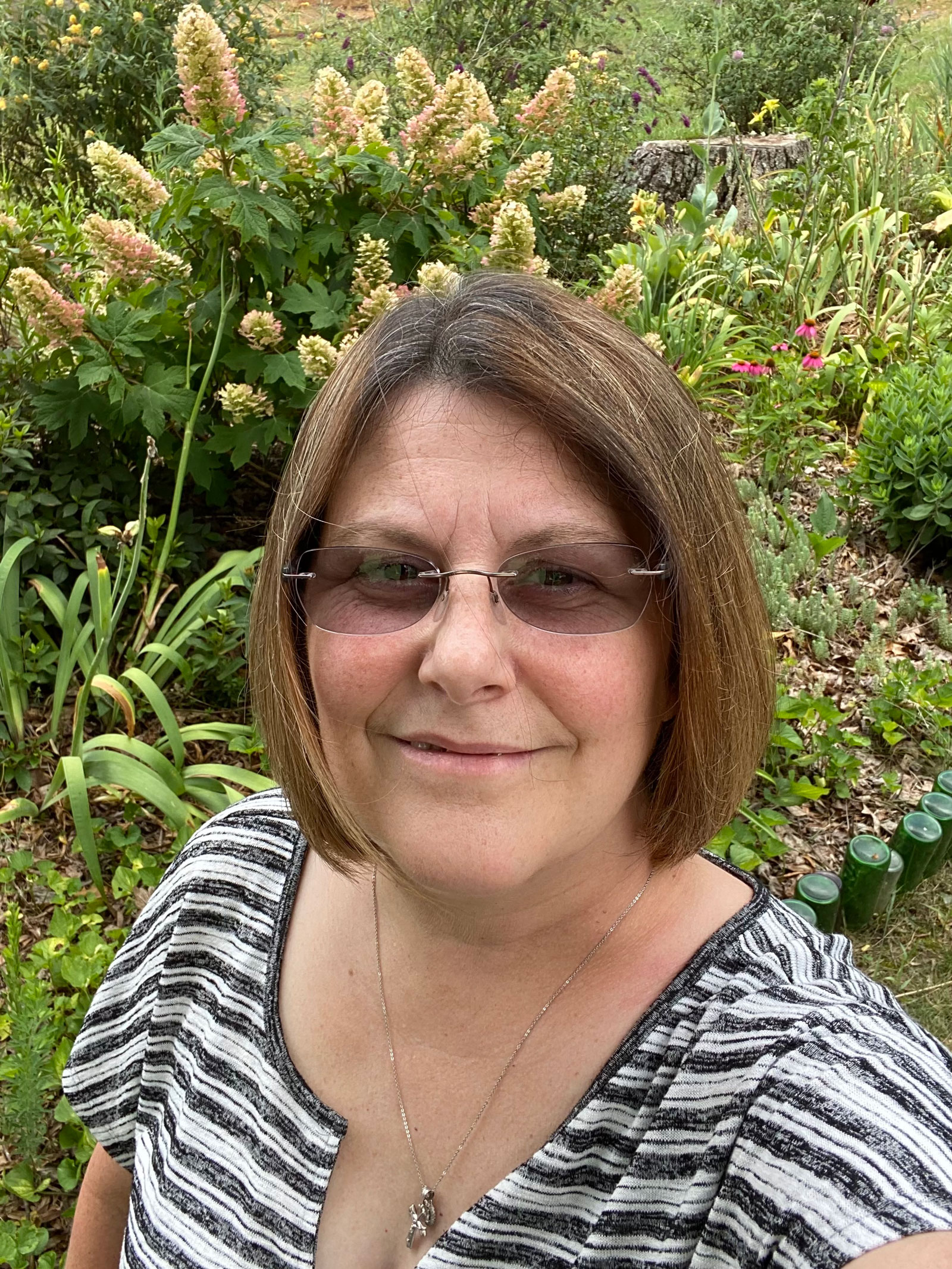 Nikki Tilley has been gardening for nearly three decades. The former Senior Editor and Archivist of Gardening Know How, Nikki has also authored six gardening books.