Plants With Blue Foliage: Learn About Plants That Have Blue Leaves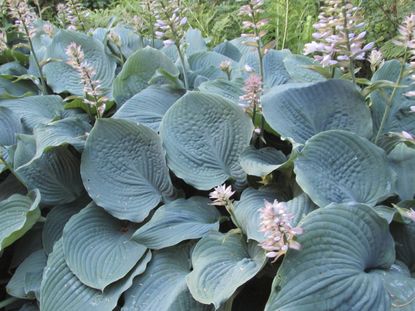 (Image credit: rdparis22)
True blue is a rare color in plants. There are some flowers with blue hues, but foliage plants tend to be more gray or green than blue. However, there are some truly standout foliage specimens that can actually provide that intense blue that is the perfect foil for other landscape colors. Plants with blue foliage increase the visual intensity of the garden while helping other tones and hues guide the eye on a colorful journey. Let's look together at blue foliage plants and how to use them in the landscape.
Using Blue Foliage in Gardens
There are a couple of reasons for blue foliage plants. One explanation is cutin in leaves, which gives them the bluish silvery appearance. Another is delayed greening, which can happen in many types of plants. Plants don't have a truly blue pigment but can generate it through reflection and light wave absorption, so blue foliage is possible, but it isn't common. Plants that have blue leaves don't exhibit the color of a cloudless sky but more of a toned down, stormy sea, but the unique hue is a great compliment to numerous other colors in your garden. Plants with blue foliage combine in delightful ways with a host of other colors. Blue leaves next to maroon foliage are bright contrasts that draw the eye and increase the red tones of the maroon. Blue and yellow are classic tones. Try combining a blue hosta with a golden Euonymous. Absolutely breathtaking. The blues may be more gray or greener. Blue-green foliage plants as an accent to plants with the two colors that make up the green, form a comforting, soothing visual experience. Smoke bush is one of these that also produces exciting poofs of magenta flowers. There are many blue-green foliage plants with some variegated to add even more interest to the spectacular foliage. For subtle beauty, add these to areas with green or yellow-toned foliage and flowers. If you really want to visually explode, combine blue-green leaves with purple, yellow, and deep salmon tones.
Plants That Have Blue Leaves
Some of our prettiest conifers offer blue to bluish green foliage. Dwarf Alberta blue spruce is a classic example of an evergreen with intense color. French Blue Scotch pine and Ice Blue juniper also provide intense, blue needled foliage. Some other evergreens might be Cedrus atlantica 'Glauca' or Chamaecyparis pisifera 'Curly Tops.' Common blue fescue is still one of the most popular ornamental grasses around and will stay fairly small and compact for visual impact in any part of the garden. Unique blue-gray, marbled foliage and red mid-vein on Helleborus x sternii 'Blackthorn Strain' will amaze you and then increase your astonishment when it produces its large, white, winter blooms. There are many other conifers, grasses, and flowering evergreen plants from which to choose blue foliar tones for the garden. The real fun comes when you start to look at all the perennials that bloom and spring to life in spring. Using blue foliage in gardens is easy, spring through summer. Many succulents have bluish gray or silver foliage such as:
More blue foliage arrives with plants like the following, which have tones of blue and produce accenting blooms:
If you want a blue-leaved climber, try Kintzley's Ghost honeysuckle. It has eucalyptus-type blue-gray leaves and cool faded blue flowers. In fall, striking red berries adorn the serene leaves. Blue foliage has become popular in the garden and forms of common plants are now being bred with foliage of cerulean, cobalt, azure, indigo, and more. Now it's easy to accent your garden with the tones of blue in almost any plant style.
Gardening tips, videos, info and more delivered right to your inbox!
Sign up for the Gardening Know How newsletter today and receive a free download of our most popular eBook "How to Grow Delicious Tomatoes."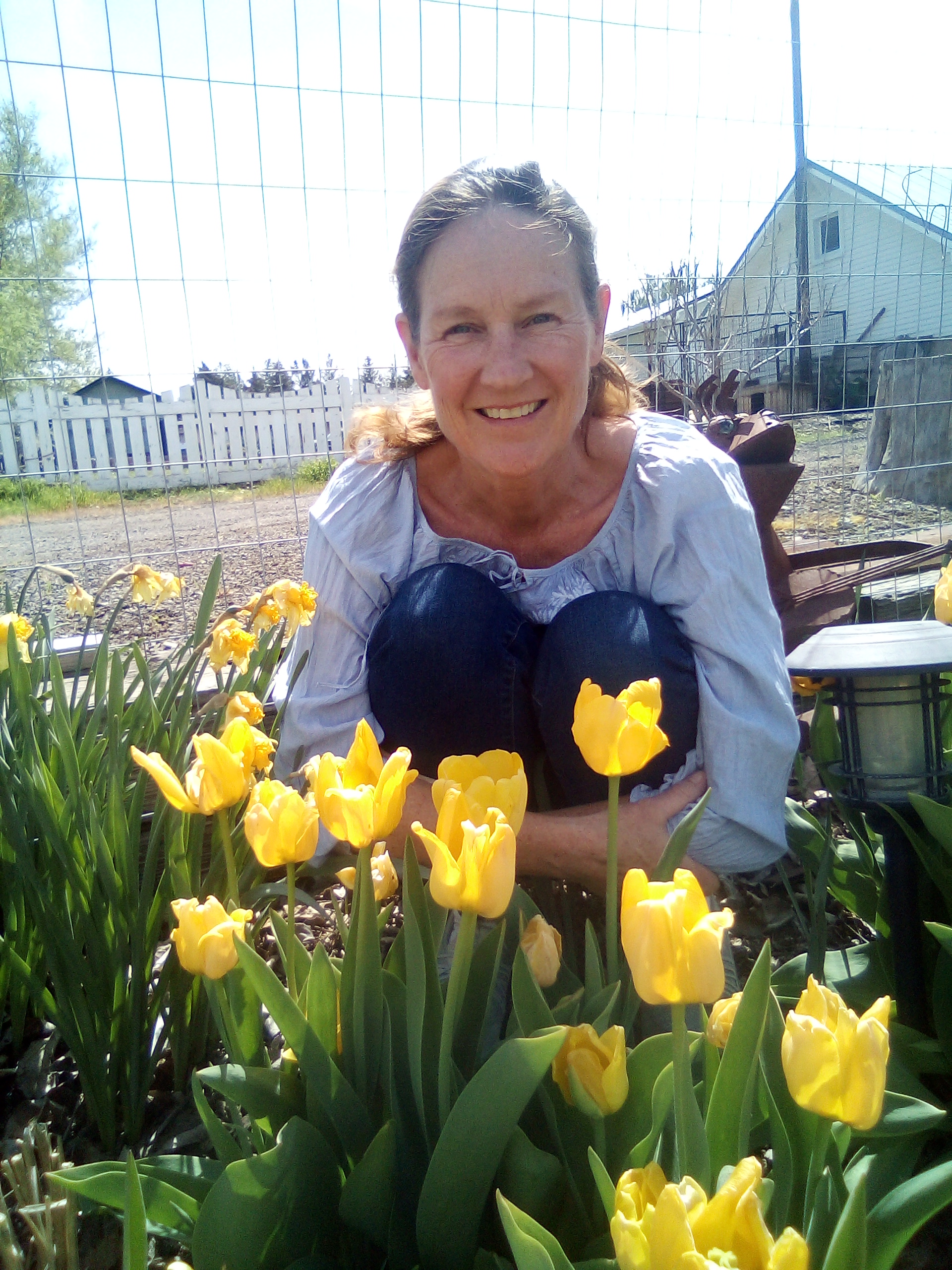 Bonnie Grant is a professional landscaper with a Certification in Urban Gardening. She has been gardening and writing for 15 years. A former professional chef, she has a passion for edible landscaping.