Lawn Grubs - How To Get Rid Of Grub Worms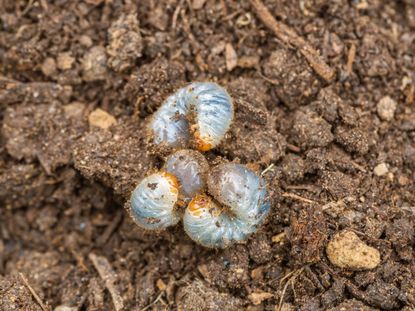 (Image credit: Olga Seifutdinova)
Lawn grubs live in the soil eating grass roots and leaving your yard brown and unattractive. Not only can these pests damage the lawn, but their presence also invites unwelcome wildlife that feed on lawn grubs -- digging up patches of grass in search of them. The majority of grub worms come from Japanese beetles, which lay their eggs in midsummer in sunny areas of the lawn. Taking care of this problem is simply a matter of how to detect grub worms and when to apply grub worm treatment.
How to Detect Grub Worms
Knowing how to detect grub worms is key to treating them. Visible lawn grub damage can be seen from late summer to early fall. Look for irregular brown patches of lawn that peel away easily from the soil, like carpet. To determine the extent of infestation or which areas require treatment, dig up small sections of lawn. Typically, more than five grub worms per ¼ square foot (0.02 sq. m.) warrants treatment and lawn grub control.
When to Apply Grub Worm Treatment
Once lawn grubs have been detected and treatment is necessary, you need to know when to apply grub worm treatment. The best time for treating grub worms is in late summer or early fall while the grub worms are still small and close to the surface.
Grub worms are less susceptible to treatment in the spring, as they are too large and no longer feeding. For this reason, insecticides are less effective. Spring rains can also make this difficult, as applications may be washed away.
When choosing insecticides for lawn grubs, it's important to consider the various types. For fall treatment, Dylox is the most effective and fast acting available. However, two products worth consideration for use early in the season, Merit and Mach-2, can be helpful for prevention. These target the pests before they lay their eggs, killing them and any hatchlings before an infestation occurs. Always read and follow instructions carefully when using these types of products.
Natural Grub Treatment
For those choosing a more natural grub treatment as to how to get rid of lawn worms, there are several options available. All of which are considered safe and effective. These include milky spore, neem oil, and nematodes -- available at most garden centers.
Milky spore is a disease that can effectively treat lawn grubs and is environmentally safe. Spores are applied to affected lawn areas, infecting lawn grubs as they feed. Once the grubs die and decompose, additional spores are released into the soil, which helps prevent further infestations.
Neem oil is a botanical pesticide containing insecticidal properties. Neem oil works more as a repellant against Japanese beetles and lawn grubs -- inhibiting egg-laying, growth, and feeding. Neem oil is mixed with water (as directed) and sprayed onto affected lawn areas.
Beneficial nematodes are also used as natural grub treatment. These tiny, soil-dwelling worms release bacteria into the soil that infects and kills lawn grubs. Nematodes are available in liquid form or mixed with water and sprayed onto affected areas.
Once you know how to detect grub worms and how to get rid of grub worms, you'll be better equipped to treat the problem more effectively.
Gardening tips, videos, info and more delivered right to your inbox!
Sign up for the Gardening Know How newsletter today and receive a free download of our most popular eBook "How to Grow Delicious Tomatoes."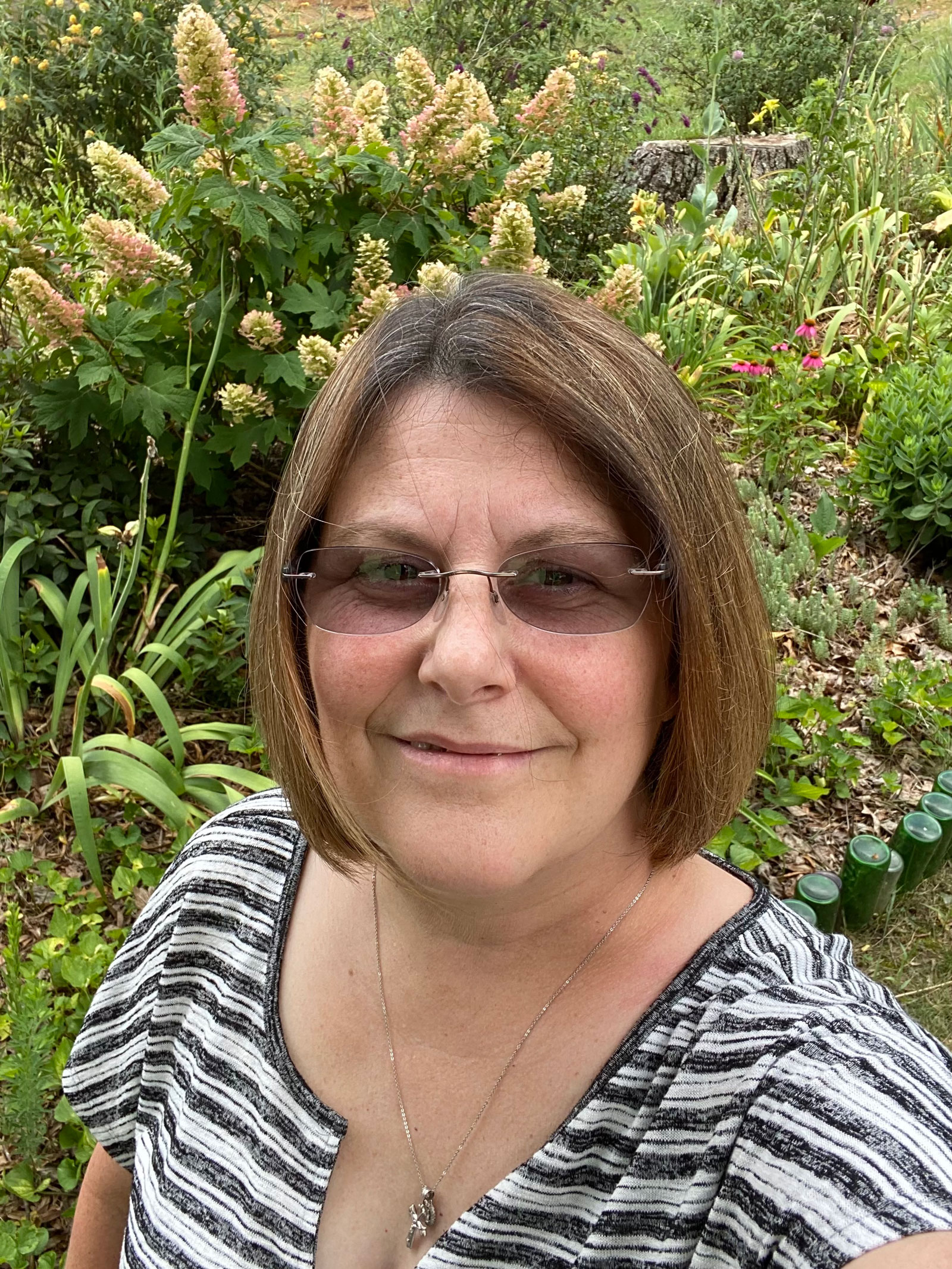 Nikki Tilley has been gardening for nearly three decades. The former Senior Editor and Archivist of Gardening Know How, Nikki has also authored six gardening books.