Spicing It Up With Exotic Culinary Herbs: Exotic Herbs To Grow In Your Garden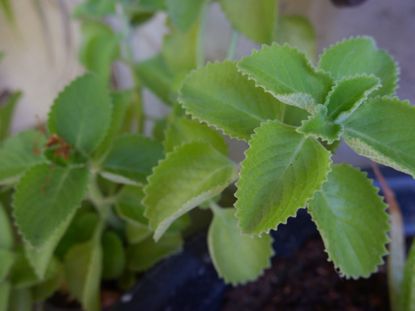 (Image credit: Klandy Vinarao)
If you're looking for some extra spice in your herb garden, consider adding exotic herbs to the garden. From Italian parsley, lime thyme, and lavender to allspice, marjoram, and rosemary, there are endless possibilities for the exotic herb gardener. Exotic culinary herbs have been grown and cultivated throughout the world, from the Mediterranean to the Tropics, their versatility is unsurpassed. Exotic herbs are not only found in many places, but they have some amazing qualities, with many of them quite adaptable and easily grown indoors without little care. Let's learn a little more about exotic herb plants that you can grow in your garden.
How to Care for Exotic Herbs
Nearly all herbs, exotic or not, require good drainage and lots of sun. With sufficient light and temperature, you can easily grow a successful exotic herb garden indoors or out. Many herbs, including exotic ones, thrive in containers. An exotic container-grown herb garden can offer flexibility in placement options and the like. Containers in just the right spot will also make it easier for others to appreciate the wonderful aromas of exotic garden herbs, not to mention their flavor. Keep in mind that exotic herbs cannot tolerate cold conditions and must be brought inside in winter if grown outdoors. South-facing areas such as sunny porches and windowsills make the best site for container-grown herbs.
Some Exotic Herbs To Grow
Here are some common exotic herb plants that you can grow in the garden: Kaffir lime- A tropical native of Thailand, the green, strongly flavored peel of Kaffir lime is sought after in many southeast Asian dishes. Even more aromatic and intensely flavored are the fresh leaves, which can be used much like bay leaves to flavor broth, soups, and stews. Lemongrass- Another tropical native, lemongrass is also widely grown and used in Asian cuisine. Ornamental in appearance with both a strong lemon flavor and pleasant lemon scent, the grassy stalks of this exotic herb add a refreshing taste to soups, chicken, and seafood dishes. Ginger- Numerous varieties of ginger can also be grown in the exotic herb garden. Blue lotus- Some exotic herbs are also grown for their beautiful flowers in addition to their other useful qualities. For instance, there's the exotic Egyptian beauty, blue lotus, found on the shores of the Nile River. The intense blue flowers are typically grown for ornamental purposes though in some regions they are also used for medicinal purposes. Lemon verbena- Fragrant plants add an extra dimension to herb gardening. Lemon verbena has always been prized for its aromatic oils and fresh lemon scent. Producing small pale-lavender flowers, lemon verbena is a favorite ornamental herb grown in many gardens. Lavender- Lavender is yet another prized herb grown for its strong aromatic properties. It can also be used in cooking to add delicious floral notes to a dish. Pineapple sage- Pineapple sage also possesses an intoxicating fragrance. Indigenous to the Mediterranean and South America, the pineapple-scented foliage of this exotic herb is unlike any other, instantly transforming your indoor herb garden into a tropical oasis. Although commonly grown for its pleasing aromatic foliage, the vivid red blooms of pineapple sage also make a lovely garnish for sautés and salads. Mint- Various species of exotic mints are also widely available and can add enticing aromas in the herb garden as well as intense flavor in many dishes. Licorice mint, for example, not only gives the exotic herb garden the lingering aroma of licorice candy, but it's great for cooking or tea. Thyme- Thyme is another notable Mediterranean native and a regular to many herb gardens, but for a more exotic flair, try growing some of the many sweetly scented varieties, such as lime or lemon thyme. Lime thyme makes a great ground cover, and the leaves are citrus scented, however, it makes a better ornamental herb as it does not have a citrus taste or culinary value. For cooking purposes, try lemon thyme instead. This exotic herb is full of citrus flavor and both smells and tastes like lemon. It can be used as a substitute for lemon juice, lemon zest, or lemon flavoring. Greek oregano- Greek oregano is widely used in many Italian dishes as flavoring for tomato sauce, pizza, fish, and salad dressing. Other notable exotic herbs to grow, whether grown for culinary or aesthetic purposes, include:
Gardening tips, videos, info and more delivered right to your inbox!
Sign up for the Gardening Know How newsletter today and receive a free download of our most popular eBook "How to Grow Delicious Tomatoes."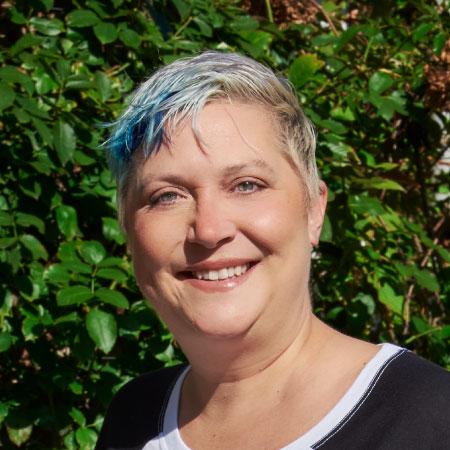 Founder of Gardening Know How
Heather Rhoades founded Gardening Know How in 2007 and built it up to what it is today.