South Central Fruit Trees – Growing Fruit Trees In The South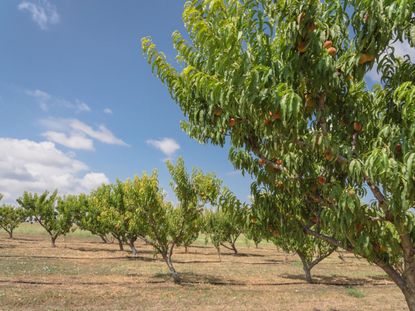 (Image credit: TrongNguyen)
Growing fruit trees in the home garden is an increasingly popular hobby in the South. Plucking lush, ripe fruits from a tree in the backyard is very satisfying. However, the project should not be taken lightly. Growing fruit trees requires careful planning, preparation, and execution. The plan should include a regularly scheduled fertilizing, spraying, irrigating, and pruning program. Those who choose not to spend the time on fruit tree care will be disappointed in the harvest.
Where to Plant Fruit Trees
Site selection is critical to the success of fruit tree production. Fruit trees require full sun but will tolerate part shade; however, fruit quality will be diminished.
Deep, sandy loam soils that drain well are best. For heavy soils, plant fruit trees in raised beds or on berms built up to improve drainage. For those with a limited garden area, small-sized fruit trees can be planted amongst ornamentals.
Eradicate weeds in the planting area the year before it is time to plant trees. Perennial weeds such as Bermuda grass and Johnson grass compete for nutrients and moisture with young fruit trees. Keep weeds at bay, especially the first few years, as trees become established.
Southern Fruit Tree Varieties
Choosing fruit trees for South Central states also takes some planning. Determine the kind of fruit you want and how many cultivars and quantities of each you will need. Many fruit tree flowers need pollen from a second cultivar of the type of fruit you are growing in order for pollination to occur. This is called cross-pollination. Some fruit cultivars are self-fertile, which means they produce the pollen on their own trees to set fruit.
It's also important in the South to be aware of chilling requirements for the fruit you would like to grow. Fruits need a certain number of cold winter hours between 32- and 45-degrees F. (0-7 C.) for sufficient dormancy.
Choose disease-resistant varieties as well as heat tolerant. Southern fruit tree varieties for the South-Central states of Oklahoma, Texas, and Arkansas that have been researched and tested for the home garden are listed below.
Oklahoma Fruit Tree Varieties
Apple
Peach
Candor
Sentinel
Redhaven
Ranger
Glohaven
Jayhaven
Cresthaven
Autumnglo
Ouachita Gold
White Hale
Starks Encore
Fairtime
Nectarine
EarliBlaze
Redchief
Cavalier
Sunglo
RedGold
Plum
Stanley
Bluefre
Methley
Bruce
Ozark Premier
Cherry
Early Richmond
Kansas Sweet
Northstar
Meteor
Pear
Persimmon
Early Golden
Hachiya
Fuyugaki
Tamopan
Tanenashi
Fig
Recommended Varieties for East Texas
Apples
Red Delicious
Golden Delicious
Gala
Apricots
Bryan
Hungarian
Moorpark
Wilson
Peggy
Figs
Texas Everbearing (Brown Turkey)
Nectarines
Armking
Crimson Gold
Redgold
Peaches
Springold
Derby
Harvester
Dixieland
Redskin
Frank
Summergold
Carymac
Pears
Kieffer
Moonglow
Warren
Ayers
LeConte
Plums
Morris
Methley
Ozark Premier
Bruce
All-Red
Santa Rosa
Fruit Trees for North Central Texas
Apple
Red Delicious
Golden Delicious
Gala, Holland
Jerseymac
Mollie's Delicious
Fuji
Cherry
Fig
Peach
Bicentennial
Sentinel
Ranger
Harvester
Redglobe
Milam
Majestic
Denman
Loring
Dixieland
Redskin
Jefferson
Frank
Fayette
Ouachita Gold
Early Golden Glory
Pear
Orient
Moonglow
Kieffer
LeConte
Ayers
Garber
Maxine
Warren
Persimmon
Eureka
Hachiya
Tanenashi
Tamopan
Plum
Morris
Methley
Ozark Premier
Bruce
Arkansas Fruit Tree Varieties
In Arkansas, it's recommended to grow apples and pears. Stone fruits such as peaches, nectarines, and plums are more difficult because of their susceptibility to pests.
Apple
Gala
Red Delicious
Golden Delicious
Arkansas Black
Granny Smith
Fuji
Pear
Gardening tips, videos, info and more delivered right to your inbox!
Sign up for the Gardening Know How newsletter today and receive a free download of our most popular eBook "How to Grow Delicious Tomatoes."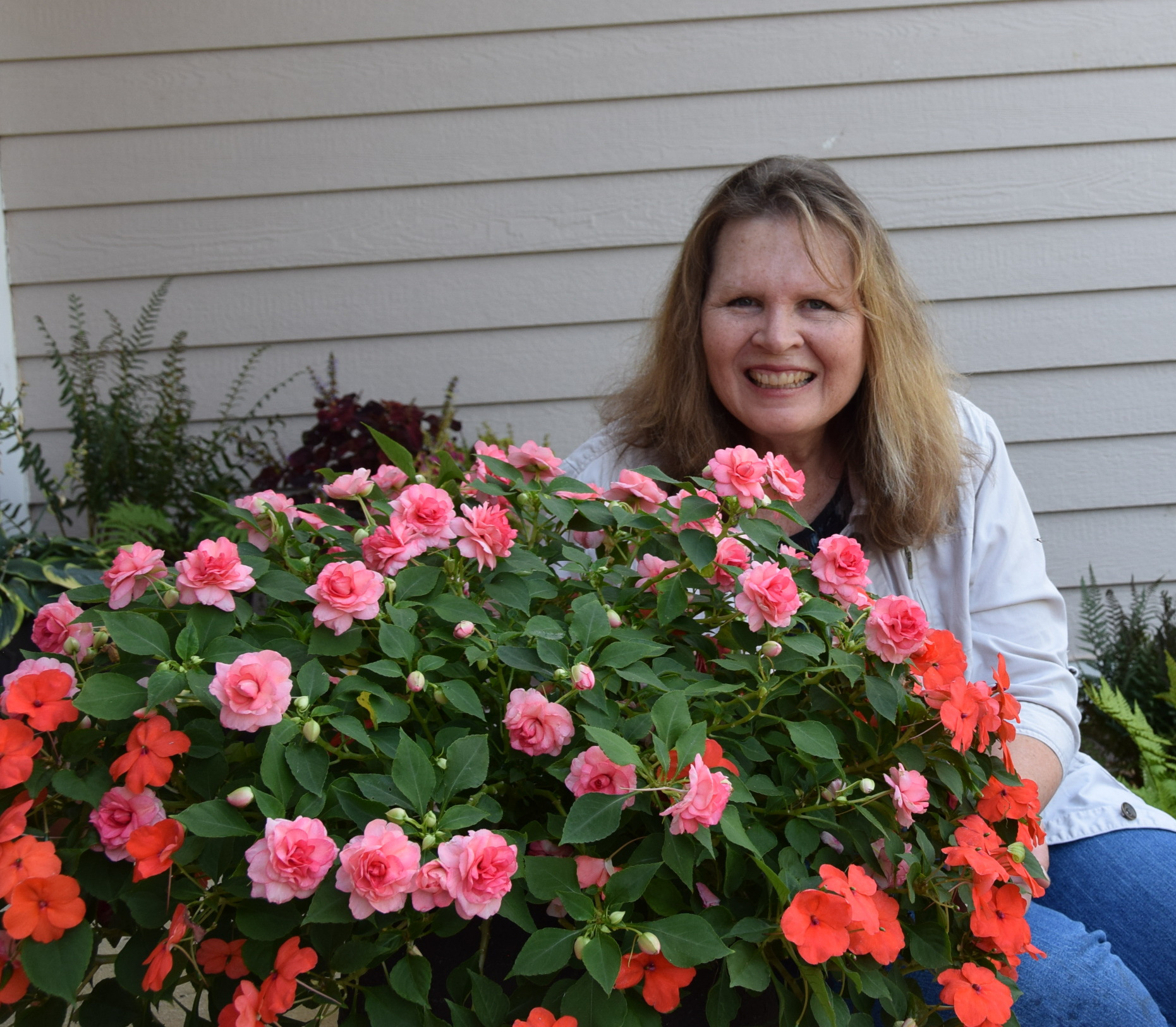 After graduating from Oklahoma State University with a degree in English, Susan pursued a career in communications. In addition, she wrote garden articles for magazines and authored a newspaper gardening column for many years. She contributed South-Central regional gardening columns for four years to Lowes.com. While living in Oklahoma, she served as a master gardener for 17 years.