What To Grow Under Roses: Tips For Growing Plants Under Rose Bushes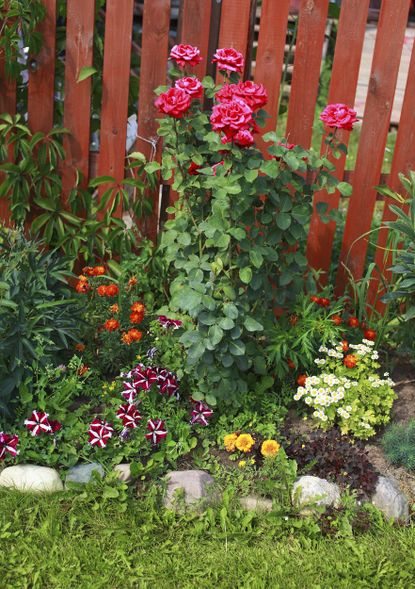 (Image credit: Guasor)
Whether you're looking for ways to improve the look of your rose garden or trying to help encourage beneficial insects to the area, it's sometimes necessary to add plants that grow well under roses. So what to grow under roses, you ask. Read on to learn more.
Reasons for Planting Beneath Roses
There are some rose bushes that have a growth habit of getting what is called "leggy," which essentially means that for some reason the roses will shed all of their lower foliage, leaving nothing but their canes showing. The foliage and blooms are all up higher on the bush, making the lower portion bare and lacking a nice, eye-catching look that we like for our gardens. In order to bring out the desired look for such gardens, we need to find some lower growing plants that will not just bring back the eye-catching beauty of blooms or foliage but plants that grow well under roses too. Some folks believe that rose bushes are actually healthier when paired with companion plants, as they help encourage the beneficial bugs and drive away the bad ones.
Plants That Grow Well Under Roses
When adding companion plants to the rose beds, it is wise to choose plants that do not have an unruly or spreading growth habit. Look for those that have a more well-behaved growth habit, perhaps even a growth habit that is similar to the roses themselves. Ensure that your underplanting rose companions are at least 12 to 18 inches (30.5 to 45.5 cm.) away from the rose bushes to avoid disturbing their root systems. Roses do not like having to compete for available nutrients, water, or sunlight, so keep this in mind with your companion plantings. Although it's usually recommended to contact your local extension service for the best plants in your particular area, it also helps to read the "growing zone" information available for all plants that are of interest to make sure they will grow well in your zone. Here is a listing of some plants that are considered good companions for planting beneath roses:
Perennials
Annuals
In some cases, we may be looking for companion plantings that serve a multi-purpose of both interest and beauty, yet also help repel insects and such. Some of these plants are:
For some foliage type plants try:
The shapes of the leaves and their colors do well to provide good contrast to the rose bushes' classic form. Many companion plantings will require a bit of shaping, pruning, or thinning to hold them to their area and maintain a well-kept appearance. The need for this bit of work is not a bad thing, as it does us good to be in our gardens. If some companion plants do not provide the desired look, change them out until you get the appearance that most appeals to you. Growing plants under rose bushes can help create a garden space of soul recharging delight so you can enjoy them to the fullest!
Gardening tips, videos, info and more delivered right to your inbox!
Sign up for the Gardening Know How newsletter today and receive a free download of our most popular eBook "How to Grow Delicious Tomatoes."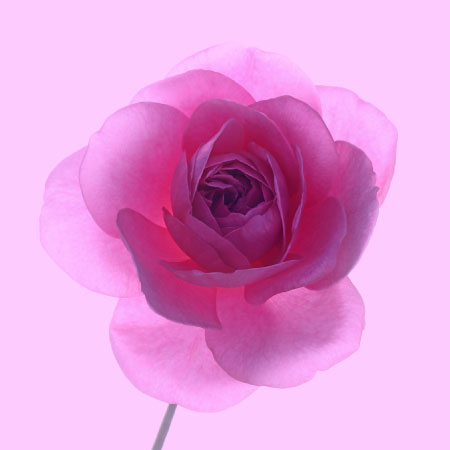 Stan V. Griep contributed to Gardening Know How for many years. An American Rose Society Consulting Master Rosarian in the Rocky Mountain District, he served as Gardening Know How's in-house expert on all things roses.